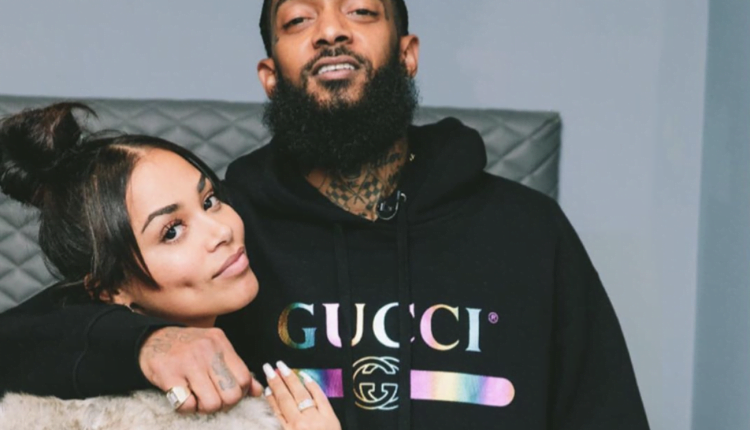 Lauren London Pays Emotional Tribute To Nipsey Hussle On The 2nd Anniversary Of His Passing
Lauren London went to her platform to remember her late partner the rapper Nipsey Hussle , two years after his tragic death. The actress really misses Nipsey and she only had to pay tribute to him on the second anniversary of his murder.
Lauren made it clear that Nipsey's death really changed the path of her life.
RELATED: TI Wishes Lauren London Happy Birthday – Check Out Photos Of These Two Together
She posted a picture of the rapper on her IG and in the caption she opened her journey with grief that she undoubtedly had to go through after his shooting.
With that said, Lauren mentioned that it feels like yesterday and forever.
The transition "The Day of Ermias" changed the course of my life forever. Two years, it feels like yesterday and forever at the same time. Mourning and healing were companions on this journey. In honor of his life … May Heaven exalt your name for all that you have done on earth and beyond. Brave and beloved soul, Ermias. You are very much missed. You are immensely loved. You will be forever. I love you forever Your boogie💙 '
RELATED: Lauren London and LeBron James Share Sweet Posts that laud Nipsey Hussle – fans are in tears
Her touching message prompted many of her followers to flood the comment area below the post with kind and empathetic words.
Here are some of them: 'Love and light for you and the boys that day and boog every day. You know he's SUPER PROUD of you !!!! '/' Peace, love, healing and light for you always. 🤍 '/' We love you and we are still praying for your strength and healing 💙🏁. '
Nipsey was shot and killed right outside his LA clothing store on March 31, 2019.
Lauren has a son with the rapper – 4-year-old Kross – and is also the mother of another son, 11-year-old Kameron, who was fathered by her ex, Lil Wayne.
Last year, on the year-long anniversary of Nipsey's death, Lauren released another touching piece of news that proves he will always be on her mind.