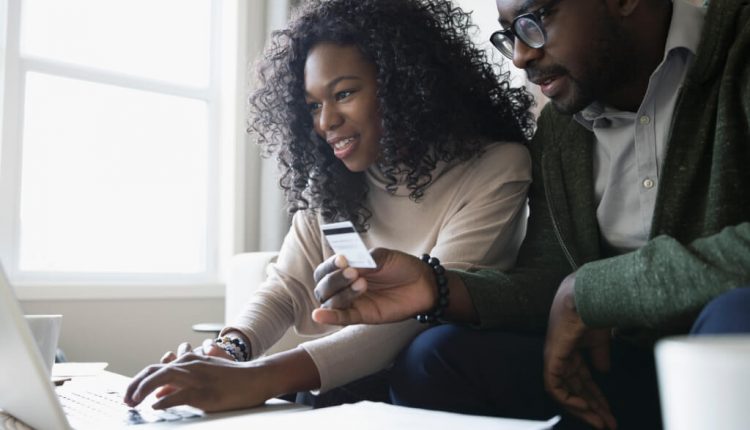 Survery Exhibits Black Individuals Struggles When Dealing With Credit score
Self Financial, a fintech startup, has released the results of a third-party survey that shows the challenges black Americans face when dealing with credit.
The survey gives a unique picture of how black Americans view credit and seek to build savings and credit. The survey polled 1,000 adults and one of the most impressive results is that 43% of those with credit problems would rather discuss their sex lives with friends than their creditworthiness. Another 47% are concerned about being assessed on their creditworthiness.
The fear and stigma of bad credit is a real thing for black Americans. According to the survey, 70% of black Americans with below average credit scores have been turned down an average of two times for a credit card or loan in the past two years.
No one wants to experience the shame of being told you didn't spend your money properly and a bank doesn't believe you can pay it back.
67 percent of respondents said their creditworthiness caused their loan or credit card application to be denied. This clearly exceeded the next highest reason, namely the income level (27%).
The survey also shows that most black Americans learn about credit from their parents (68%), previous experience, or their own research. Only 27% of respondents said they had learned about credit in school or through an educational program.
Given the decades of institutional racism that plagued America before and after the civil rights movement, it's no surprise that black Americans are lagging behind when it comes to credit.
One of the main reasons black Americans have less credit experience is that banks have largely eschewed black communities. The black communities in the early 1990s were full of check cashing facilities that incur significant fees, and the survey confirms this. Even today, small banks, Community Development Financial Institutions (CDFIs) and minority serving institutions make up the majority of banks in black and minority communities.
Nearly 30% of those with low credit ratings say they have never applied for a credit card or loan, according to the survey, and almost half of that 30% have never had a checking account.
The survey also found that many don't see things getting better for them or their finances in the future. More than a third (35%) say they are more likely to win the lottery than leave money behind for their children. Another 39% said they would want to invest if they had good credit, even though credit is not a factor in investing.
Black Americans are not giving up, however, and are determined to take the right steps this year. 89 percent of respondents say they are trying to change their credit score by paying bills on time and saving more money. Another 86% say they want to buy a home, invest, or start a business when their credit history improves.