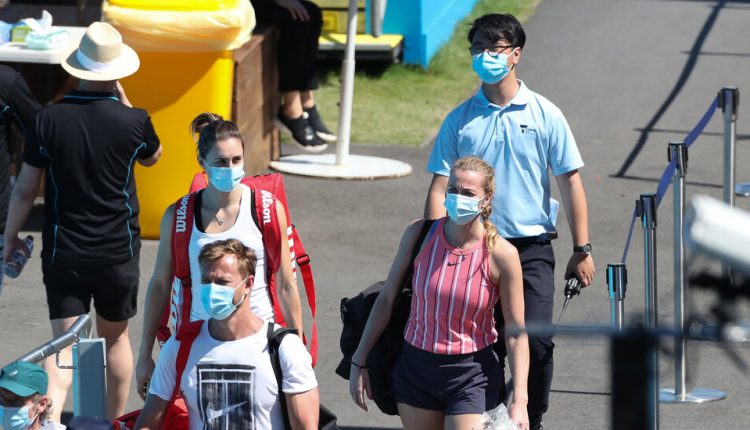 The Australian Open will permit as much as 30,000 spectators a day.
When the Australian Open kicks off next month, the stands may offer what comes closest to the sporting normality the world has seen for almost a year.
Up to 30,000 spectators per day can take part in the tennis tournament in Melbourne, if it begins on February 8, said the Minister of Sports of the state of Victoria on Saturday. Melbourne is Victoria's capital.
While 30,000 spectators are a rarity in international sport these days, attendance at the Australian Open will ultimately drop by around half compared to the normal year. Around 820,000 spectators attended the two-week tournament in 2020.
This year, the organizers have created a complicated system in which viewers are only allowed to travel within one of three zones in Melbourne Park in order to limit social contact.
Craig Tiley, the executive director of Tennis Australia, has been negotiating with health officials for months to allow spectators to attend the event. He said on Friday that the tournament would start with a capacity of 50 percent. That could increase to 75 percent in the last week if the action is limited to stadium seats.
The announcement by Victoria's Sports Minister Martin Pakula came as hundreds of players who had traveled from overseas for the tournament entered their final days of quarantine. Most of them were allowed to leave their hotel rooms for five hours a day to train and practice.
But 72 players, who suffered a tough 14-day ban, could not start training until this weekend. The ban was imposed after tests found 10 acute positive cases in more than 1,000 people who traveled to Australia for the event, including one player.
Tiley said ticket sales had picked up again in the past few days after stalling after a handful of positive tests and community backlash against players who complained about being in quarantine even though they remained negative have been tested.