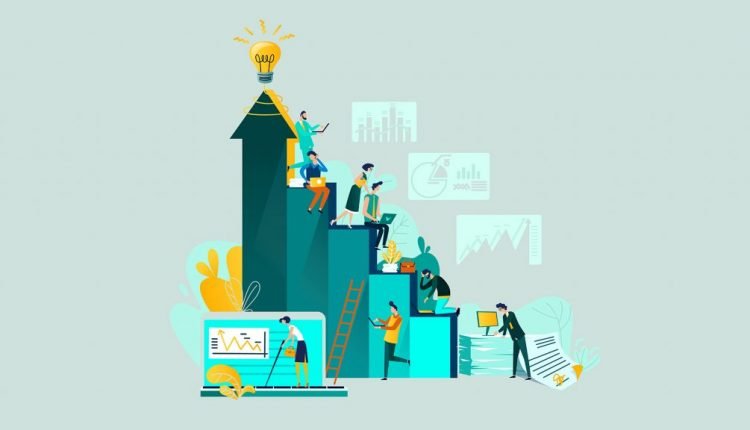 The Prime 5 Management Classes I've Realized Over a 20-Yr Profession
Leadership is not without its pitfalls. I've worked in a number of industries for the past 20 years – technology, politics, nonprofits, and state government. During this time I have had the opportunity to work with a wide variety of executives.
However, one of the worst aspects of leadership is receiving bad advice and acting on it. Throughout my career, I've received my share of leadership advice – some great and some terrible. It takes a certain amount of discernment to understand what is worth listening to and what is not helpful.
Here are five nuggets of wisdom I have received that I believe will be invaluable for growing as a leader.
1. You are only good as your last accomplishment.
It goes without saying, but people are more likely to remember your most recent accomplishment, not the big win from two years ago. Fair or not, this advice seems to have come true over the last 20 years of my work. Do you even remember who won the World Series two years ago, much less last year? It's known as freshness bias, and it comes down to being consistent as a leader or else you may be shown the door. There's not much tolerance for a "one-hit miracle".
The operative word is consistency. Ultimately, consistent performance enhances the accuracy of advice because you are reliably doing high quality work.
2. Heroics don't scale.
The global pandemic has caused many of us to dig deep and do some MVP level work while we dealt with the many unknowns. Try to make sure that the business survives, that you are paying your employees, serving your customers, and more. As a nation and as a society we have been at the battle of our lives lately, but it's difficult to maintain the intensity for too long.
As a leader, you need to figure out how to scale processes – not yourself. Rising to the moment should be the outlier, not the commonplace. Leadership requires a macroeconomic view of the environment. You need to build capacity and competencies on your team so that reliance on just one person is reduced. In addition, your team needs to be nurtured to take on additional responsibility and development, and equip your team with skills that enable them to work at the highest level.
3. All you have is your reputation.
Your reputation is your calling card and what you are known for. They can be principled or unethical, regardless of the reputation of the case.
It is important to understand that with the cloak of leadership there is an expectation that you are in control. Just think of the leaders with notoriously bad reputations, like Theranos' Elizabeth Holmes or Fyre Festival's Billy McFarland. Holmes and McFarland are now anchored as case studies of what terrible leadership looks like.
A good reputation is a magnet that enables you to attract talent, inspire your team, attract investors, and gain market share. A terrible reputation does the opposite – it repels talent, investment, and interest.
4. Your attitude determines your height.
This is about mindset. Remaining positive in adverse situations is a must in leadership. People look to leaders for guidance and inspiration. A bad attitude can be a contagious team killer. Team morale can degrade and undermine team cohesion. However, when the leader is able to convey positivity, a positive atmosphere arises.
5. Hold on tight.
Basically, this means sticking to your principles. As a leader, you should have principles and stick to your beliefs. There will be ups and downs, but if you can anchor yourself in your core beliefs about doing what's right and being steadfast in the face of adversity, you can withstand the challenges you face.
Marian Wright Edelman perhaps put it best when she said, "You are under no obligation to win. You are obliged to keep trying to do the best you can every day." This is the journey of leadership.
The opinions expressed here by Inc.com columnists are their own, not those of Inc.com.