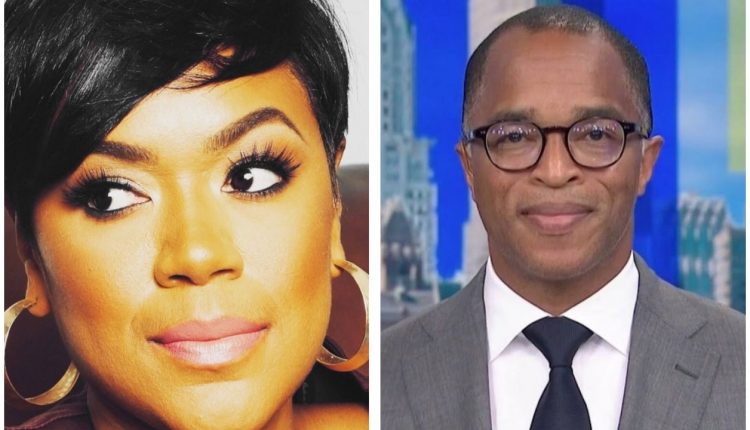 Tiffany Cross and Jonathan Capehart Be a part of MSNBC Checklist of Weekend Anchors
MSNBC has finally hired a permanent replacement for the weekend time slot once held by AM Joy. The cable news broadcaster has announced the launch of its two new weekend morning shows. The weekend programs, which premier on Saturday December 12th and Sunday December 13th, will be hosted by Tiffany Cross and Jonathan Capehart.
"Jonathan Capehart is a long-time member of the MSNBC family and his unwavering commitment to great journalism and the new expert analysis from Tiffany Cross offer our MSNBC weekend weekend audience the best of both worlds from two very different life and worldview experiences," he told MSNBC – President Phil Griffin in a written statement.
The two presenters Capehart and Cross had already started to act as regular presenters for "AM Joy" in July 2020 after Joy Reid debuted her own show "The ReidOut" on weekdays at 7 pm on MSNBC.
The show that Cross will host will be broadcast on Saturdays from 10 a.m. to 12 p.m. As a frequent MSNBC guest presenter, she will "unpack the news of the week with fresh, diverse voices from a cross section of journalists, elected officials and thought leaders by creating content on a national platform that focuses on color communities while it still exists, including one wider audience. "
Capeharts Show is broadcast on Sundays from 10 a.m. to 12 p.m. He will bring "years of experience in Washington politics through three presidents, placing him in a unique position to examine where we are as a country, to explore the upcoming missions as the US prepares to introduce a new president and to overcome the political noise by forcing discussions. "
Capehart and Cross join an established group of journalists and hosts including Kendis Gibson, Lindsey Reiser, Ali Velshi, Alex Witt, Yasmin Vossoughian, Rev. Al Sharpton, Richard Lui, Alicia Menendez and Joshua Johnson.