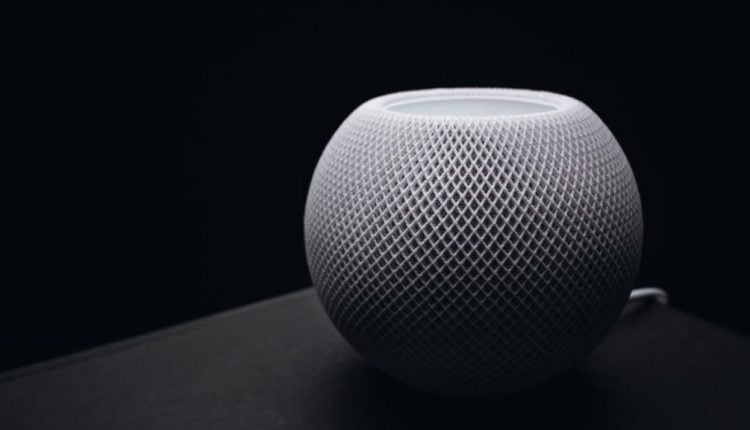 Why Apple's Sensible Dwelling Technique Ought to Be Much less Like Apple and Extra Like Google
Apple's success in getting started with smart home technology has been inconsistent at best. Compared to Amazon and Google, who have gone to considerable lengths to grow their respective ecosystems, Apple has largely lived in its own ecosystem known as HomeKit. The company is certainly capable of making great products, but for the most part the features have been limited or just too expensive.
Take, for example, the HomePod, which Apple discontinued earlier this month. Almost everyone who's used one agrees that it sounds really good – which is obviously important for a smart speaker. The problem is, at $ 349, it was outside of the price range most people were willing to spend on a device that sits on your counter and shows you the weather or lets you listen to Spotify.
Especially since it wasn't particularly good at either point.
There's also the fact that until the HomePod mini is introduced, using HomeKit – the interface that supports the smart home endeavors – will require an AppleTV or HomePod as a hub. This will get you back at least $ 150 for something (Apple TV) that hasn't been updated since 2018. You could use an iPad, but that's not particularly helpful if you take it with you when you go out.
Still, Apple has one big advantage: people trust that they protect their personal data better than Google or Amazon. It just never really did much to take advantage of that.
To do this, it has to think less like Apple and more like Google. Not in the area of ​​privacy, but in these three specific areas:
1) Make Siri better.
Of the top three voice assistants, there's plenty of room for debate about whether the Google Assistant or Alexa is better. I think we can all agree that Siri is a distant third party. She is slow to respond, doesn't always have an answer, and can still set a single timer for dinner.
Apple either cares about Siri or it doesn't. If so, it needs to put its efforts into making Siri both smarter and easier to use in a real way. On the flip side, Google's voice assistant almost always gives the correct answer, is quick to respond, and is great at figuring out what you mean even if you don't give it an exact command.
2) Make products that people actually want.
Apple's strategy seems to be to create the best-developed version of the product it launched. That usually means it's the most expensive too. Instead, it should be about doing what people actually want, not just what Apple thinks they should buy.
Most people don't care if their smart speaker just sounds "good enough". They don't want to pay $ 350 for something that sounds better when they can't tell the difference anyway. We have a handful of Google devices in our house. In almost all cases, they are easier to use, less expensive, and offer the same functionality as the corresponding Apple product.
I asked Stephen Robles, the host of the HomeKit Insider and AppleInsider podcasts, for his thoughts on whether there was anything Apple could do to make up for lost ground. His answer was pretty close to what I expected:
Apple needs to add more device categories to compete with Google and Amazon and make the usability more reliable. On HomeKit Insider, many listeners are asked for troubleshooting help, whether they need to share HomeKit controls with a family member or reset their Home Hub (Apple TV or HomePod) to make sure Bluetooth devices are connected to let a user HomeKit give up and go to Alexa for control.
3) Let his products play well with others.
It's not that there aren't any HomeKit devices, but there are a lot less than there are for Google or Alexa. That's because the Apple ecosystem has always been much more closed than any of those companies that opened their technology to everything from light bulbs to ceiling fans to third-party smart speakers.
It takes less than a minute to connect your smart home devices to a Google Nest Home without the need to connect an additional hub or switch. It just works, which has always been Apple's greatest asset. Fortunately, this is an area where Apple is apparently making some effort.
"Apple is making strides on the hardware side of HomeKit, with thread support in the HomePod mini," said Robles. "It also works with Amazon, Google, and Zigbee in the smart home consortium. Devices that support these interoperable standards are coming out now, and there will be more over time."
There are reports that Apple is working on a smart speaker with a display similar to the Google Nest Hub Max, combining the best of the HomePod with the ability to easily control all of your smart home devices in one place. If Apple wants to make up for the lost ground in the smart home, it cannot come soon enough.
The opinions expressed here by Inc.com columnists are their own, not those of Inc.com.