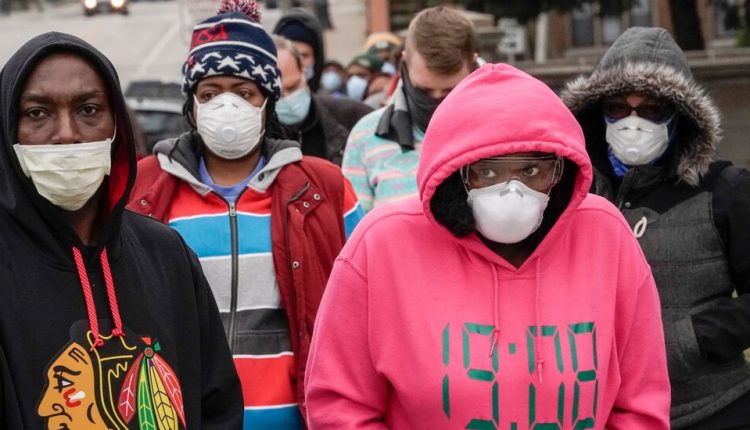 Wisconsin had a masks regulation. Then it didn't. Then it did. Keep tuned.
The politicization of wearing masks hit a fever in Wisconsin on Thursday when lawmakers lifted Governor Tony Evers' statewide mask mandate, only to have the governor issue a new one himself an hour later.
"Wearing a mask is the most basic thing we can do to protect one another," Evers said in a video recorded on Twitter. "If the legislation continues to play politics and we no longer wear masks, we will see even more preventable deaths and it will take longer before our state and our economy are back in order."
The back and forth was just another example of the partisan policies the state pursued during the pandemic, with a Republican-controlled legislature and a Democratic governor.
The Republican sponsored repeal would have ended a month-long requirement to wear masks in many settings that had come into effect under Mr Evers' emergency orders. Republicans in both houses had argued that the mandate was unconstitutional and that Mr Evers could not issue indefinite emergency orders.
The original mask order came into effect in August, but has been expanded several times. The political roundelay is likely to continue.
After the governor issued his new mask order Thursday, Republican Steve Nass said he had drafted a new resolution blocking the emergency order issued by Mr Evers and was considering filing an emergency lawsuit in the Wisconsin Supreme Court.
"The rule of law and the Wisconsin Constitution require Evers that lawmakers end their emergency powers," Nass said in a statement. "Instead, Tony Evers is now acting no differently than a dictator who is in control of a banana republic."
Doctors and health professionals have broadly condemned the resolution, stating that masks are the best way to prevent the virus from spreading until people are vaccinated. They cited evidence from repeated studies.
Without a nationwide mask mandate, local officials could choose whether or not to adopt their own, creating a patchwork of guidelines in cities and counties.