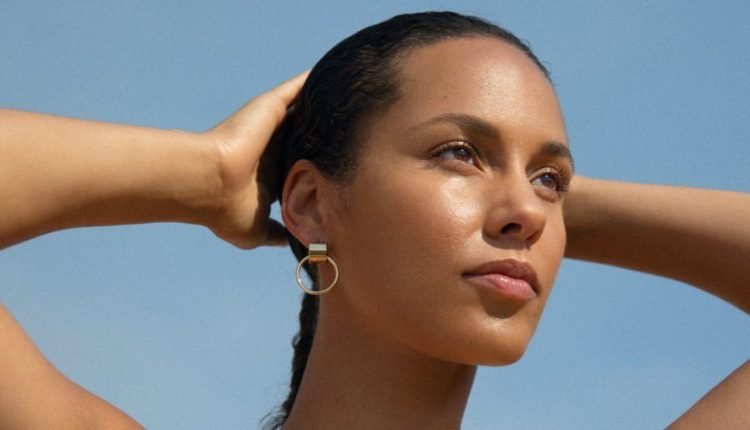 Alicia Keys Provides 6 New Skincare Choices to Keys Soulcare
After launching in September last year, musician and entrepreneur Alicia Keys is ready to bring out more products for her new lifestyle brand Keys Soulcare. Keys Soulcare will unveil six dermatologist-developed clean skin care offerings after the first three launched in December 2020.
Inspired by Key's own skincare journey and love of ancient beauty rituals, the latest offerings were made with Keys and the board-certified dermatologist and co-founder of the clean beauty pioneer WƎLL PEOPLE, Dr. Renée Snyder, created.
It's the @ AliciaKeys glow for us 🔥 Starting January 14th, there are new skin care offers designed with clean ingredients for all skin types.
Available at https://t.co/jgCDUQYcBg + @ultabeauty. #KeysSoulcare pic.twitter.com/SQnaqCz7of
– Keys Soulcare (@keyssoulcare) January 12, 2021
"I've learned that I can see people with my eyes, but it's the spirit that shines through that makes someone beautiful," Keys said in a written statement. "Beauty is about how we connect, how we check into our spirits, how we accept and love ourselves. It pays attention to the parts inside that you can't see but feel. That's what Keys Soulcare is all about. "
The new offers include the Golden Cleanser, the Be Luminous Exfoliator, the Harmony Mask, the Reviving Aura Mist, the Comforting Balm and the fragrance-free skin transformation cream. They complement the already published collection of Sage + Oat Milk Candle, Obsidian Facial Roller and Skin Transformation Cream.
"The initial idea was to develop a line of skin care products," said Kory Marchisotto, President of Keys Soulcare. "But it soon became clear that Alicia's vision had the power to transcend beauty, to create something deeper, and then we were divinely aligned with our vision to tread a new path in beauty with Alicia as our guiding light."
Keys Soulcare is also a sponsor of The HAPPY Org, a youth-founded organization that focuses on empowering youth through holistic education. CEO Haile Thomas founded the organization when she was only 12 years old. The HAPPY Org helps the next generation develop into happy, healthy and informed people.
You can order All Keys Soulcare offers from keyssoulcare.com or from January 14th on ulta.com. Keys Soulcare will be available in ULTA Beauty Stores and international markets in early 2021.