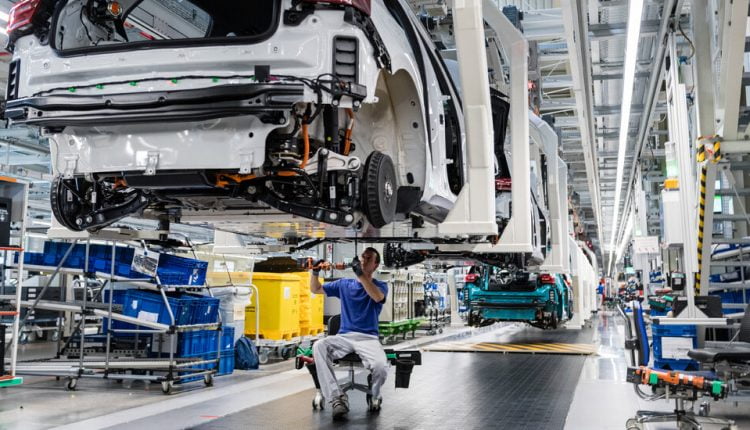 Lack of Tiny Components Disrupts Auto Factories Worldwide
The semiconductor shortage came from the left field and hit the industry at a dangerous moment. Sales have fallen worldwide. In Europe, for example, they fell by 25 percent in 2020.
This is all happening as automakers seek to steer a shift in base technology from internal combustion engines to batteries, which has sparked new competition from Tesla, the California-based company that has become by far the most valuable automaker in the world to Chinese manufacturers like Nio.
How long the deficiency will last is unclear. It can take 20 to 25 weeks from the time new chip manufacturing orders are placed and move down the supply chain to reach cars, said Michael Hogan, senior vice president at GlobalFoundries, a major chip maker serving the auto industry and others Markets.
"We're doing everything we can to prioritize our production for the automotive industry," said Hogan.
German auto electronics company Bosch said the shortage was particularly acute for integrated circuits that control engines, transmissions, and other key functions. "Despite the difficult market situation, Bosch is doing everything possible to supply its customers and to limit further effects to a minimum," said a company statement.
Automakers and suppliers are responding as best they can. BMW, based in Munich, said it was able to keep production going, but had "been closely monitoring the situation" and was in constant contact with suppliers.
For automakers already hit by the pandemic, some impacts are inevitable. Honda said Wednesday that it will suspend some production activity at its Swindon, England facility, which is building Civics, for at least four days from Monday. Honda cited problems in the supply chain, including the shortage of semiconductors.
The German supplier Continental, which is best known for tires but also produces electronic components, asked the semiconductor manufacturers to build capacities in the foundries that produce chips.