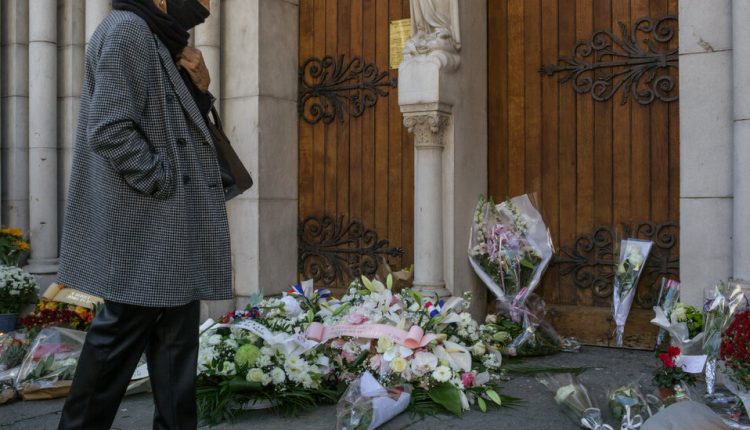 Assaults in France Level to a Menace Past Extremist Networks
News of the knife stab seemed to put an 18-year-old refugee of Chechen descent, Abdoullakh Anzorov, who grew up in France and who had been active on extremist social media sites in recent months, into action. On the same day the knife was stabbed, Mr. Anzorov searched for an address on his deleted Le Monde Twitter account for addresses of people who had violated Islam.
Ultimately, he chose a middle school teacher whose portrayal of Charlie Hebdo cartoons in a class on freedom of expression had upset many Muslim parents and students. Armed with a knife and two pellets, he beheaded the teacher Samuel Paty on October 16.
"In these last three attacks, there is no political demand, just a religious demand," said Wassim Nasr, a journalist specializing in the jihadist movement and author of a book on Islamic State, adding that the attackers were "fanatics" "Instead "Jihadists".
The religious anger arising from the cartoons' republication has increased the pool of potential terrorists, Nasr said, adding that it went into the jihadist movement's narrative that all Muslims are affected by their struggle.
Instead of recognizing the purely religious fanaticism behind the attacks, the French government gave them a political dimension, he said.
"It will be counterproductive," he said.
The French government has stated that the main threat comes from "Islamist separatism" referred to as an indigenous radical Islamist network that has challenged France's rigorous secularism. In response to the recent attacks, the French authorities have taken action against Muslim people and organizations they have labeled as Islamist.
Olivier Roy, political scientist at the European University Institute in Florence and a specialist in Islam, said the French government's response was inadequate given the new nature of the threat.