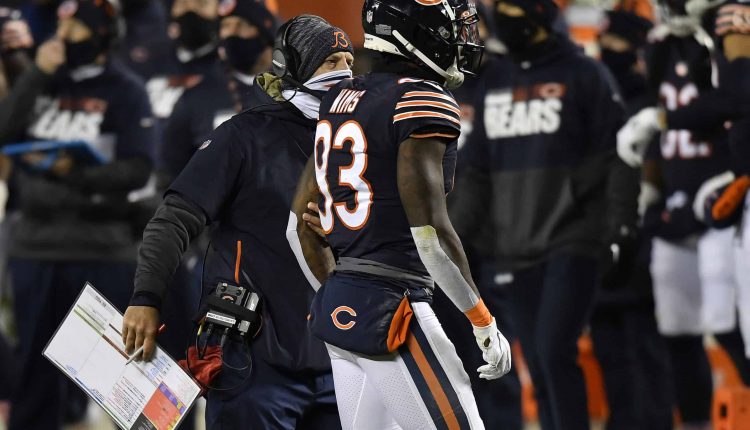 Bears Broad Receiver Javon Wims Ejected From Sunday's Sport After Punching Saints Defensive Again C.J. Gardner-Johnson
Sunday's soccer game with the Chicago Bears and the New Orleans Saints was definitely interesting. Especially when a whole battle broke out in the third quarter.
In the now viral video, Javon can be seen walking up to Chauncey in the field and patting him on the chest before slapping him directly in the face. Seconds later, this led to a major brawl. Javon was ejected shortly afterwards and the Saints won 26-23.
The exact reason for the altercation is unknown. However, NFL reports that a likely fine and suspension could follow next.
NBC Sports reports that Bears manager Matt Nagy said, "We spoke to him and told him it wasn't going to be this way. One of Javon's strengths is his character – who he is as a person. He's since apologized, but that's not … you didn't. There is no part of it in this game. Again, I still haven't seen it, but from what I've heard, it's no good. That's not how we roll here. We'll talk to him. "
Would you like updates directly in your text inbox? Hit us at 917-722-8057 or Click here to take part!
TSR STAFF: Jade Ashley @ Jade_Ashley94