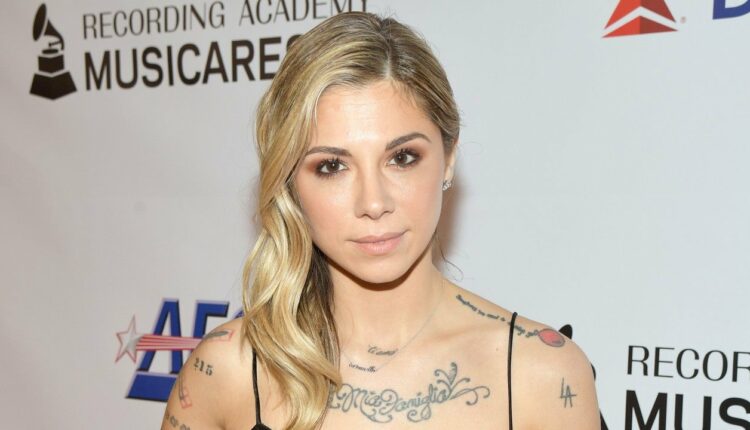 Christina Perri Updates Followers On Her Therapeutic Course of 7 Months After The Painful Loss Of Her Daughter
The singer revealed how she's been doing since her painful loss of pregnancy. Christina Perri visited her platform to let fans know about her healing process. Here's what she had to say!
The star wrote a touching, bittersweet letter in which she spoke openly about her grieving process, no less than seven months after her daughter's death.
RELATED: Christina Perri is pleased to announce that she is expecting again 6 months after a miscarriage
As it turned out, in contrast to the tragedy, the artist noticed positive changes in her mood and felt like she would never be happy again.
Perri posted a picture of herself relaxing by the sea and next to it wrote the inspirational message she had for her fans.
"When we lost our daughter in November, I thought I would never be fine again. I thought I would never laugh or play, dance or love again … and I didn't do that for many months. But then I started trying to heal and learn how to live with my pain and sadness alongside love and joy. How to find the smallest purpose in our tragedy and find something to learn from and grow from, "she wrote.
RELATED: Christina Perri Reveals Her Baby Has Died
She further emphasized that it was definitely not easy and promised to be ready one day to tell the full story.
"It was so challenging and exhausting, but I cannot say enough about the power of inner work and healing. It's a doozy. I kept telling myself that everything would get better in the summer. from Ocean City everything would be better. I thought if we could make it to Ocean City everything would be fine. And it was true. We made it here and we are fine, "she concluded her touching letter.
This update comes after the singer revealed in November that her daughter was "born dumb" right after Christina was hospitalized for some pregnancy complications.
Perri and her husband Paul Costabile also share a 3-year-old daughter named Carmella.