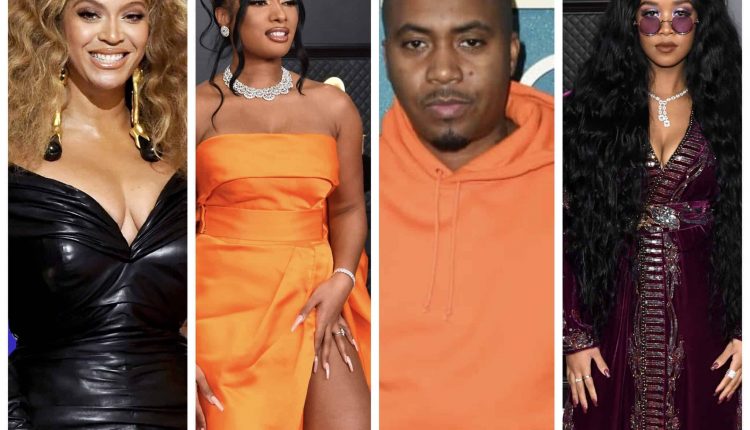 Beyoncé, Megan Thee Stallion, Nas & H.E.R. Had been The Massive Winners Of The Night time At The 63rd Grammy Awards!
Roommate, music's biggest night, finally came as the 63rd annual Grammy Awards presented trophies to some of the best and brightest in the music world – while some even made history with their victories! Beyoncé, Megan Thee Stallion, Nas & HER were some of the notable winners of this year's Grammys, with Beyoncé and Nas making Grammy history.
Dozens of Grammy awards are given out every year, and that means not all of them can be televised. As a result, most of the R&B and rap trophies were awarded early. Nas won one of the earliest awards of the night by winning his very first Grammy – despite being nominated 14 times in the past. He took home the award for the best rap album.
Meanwhile, Grammy newcomer Megan Thee Stallion pretty exactly beat the remaining rap categories, winning for both best rap song and best rap performance for her hit remix 'Savage' with Beyoncé. But that was not all, she also received the coveted award for best new artist.
Speaking of Beyoncé, she made Grammy history by winning her 28th Grammy for 'Black Parade'. That made her the only artist in history to have that number. She is now linked to legendary producer Quincy Jones, who also has 28 Grammy Awards.
One of the night's surprises was Kanye West, who officially won his 22nd Grammy and is now linked to Jay-Z for the most wins by any hip hop artist. You will remember that Kanye posted a video on his Twitter account last year of urinating at one of his Grammy awards – which surprised many when he won. He took home the award for best contemporary Christian album for his record breaking album "Jesus Is King".
Elsewhere, HER won the song of the year for her moving tribute to police brutality "InCan't Breathe" and for her collaboration with Robert Glasper on "Better Than I Imagined".
Despite the pandemic, the Grammys also featured some memorable appearances from Megan Thee Stallion and Cardi B, DaBaby and Roddy Ricch, Doja Cat and others.
Would you like tea right in your inbox? Give us a call at 917-722-8057 or click here to sign up!