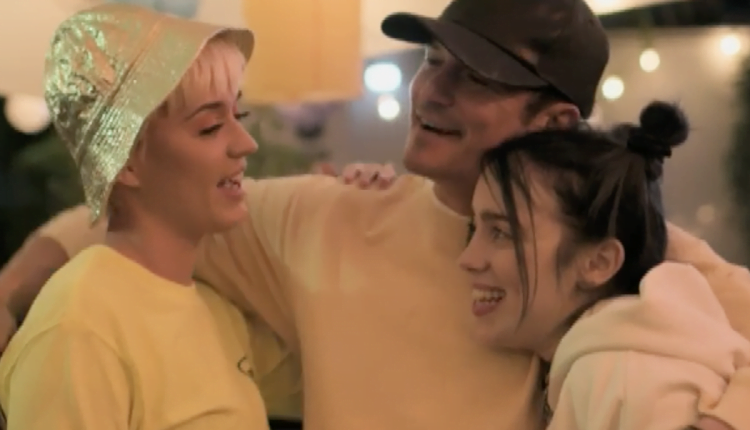 Billie Eilish Admits She Had No Concept Who Orlando Bloom Was Upon Assembly Him At Coachella!
If you saw Billie EilishYou know she has met none other than Orlando Bloom while at Coachella! However, it turns out she had no idea who the actor was either!
Instead, she had to ask her brother about his identity!
RELATED: Lady Gaga, Tanya Tucker, Brandi Carlile, Taylor Swift, Lewis Capaldi, Billie Eilish, Finneas O'Connell, and others who were nominated for the Grammy Award of Song of the Year
It did so in 2019, before the pandemic started and when Coachella was still possible.
At the time, Billie was one of the performers at the festival and she had the opportunity to meet Katy Perry backstage.
Since Orlando Bloom is the singer's fiancé, he of course came with us and even kissed Billie on the cheek!
RELATED: Katy Perry Shares Photo of Harleys in Hawaii on her thirty-fifth birthday – engaged to Orlando Bloom and she has never felt more alive
It all seemed very healthy and cute until the couple left and Billie admitted she didn't recognize Bloom and even asked her brother Finneas, "Who was that?"
Finneas let his sister know that it was the actor who played Will Turner in Pirates of the Caribbean.
'This guy?! That was him. Bring him back. I want to meet him again. He kissed me on the cheek! 'she said funny afterwards.
Then this time in another conversation with her mother, Billie confessed, "I didn't know it was him. I just thought it was some guy Katy Perry just met. '
Thankfully, the young singer had one more opportunity to interact with the actor just before she went on stage and he went to the bathroom.
Orlando kissed her again on the cheek and said to her, "I am giving you so much love and light right now," before they both said, "I love you."
'Now I know [who he is]"Said Billie to the camera after he left.
For her chat with Katy Perry, the singer had some advice as she has so much more experience in the music industry.
"I wanted to say that this will be wild for 10 years. It's going to go crazy. If you ever want to talk … because it's a strange ride, "Katy said to Billie.
advertising