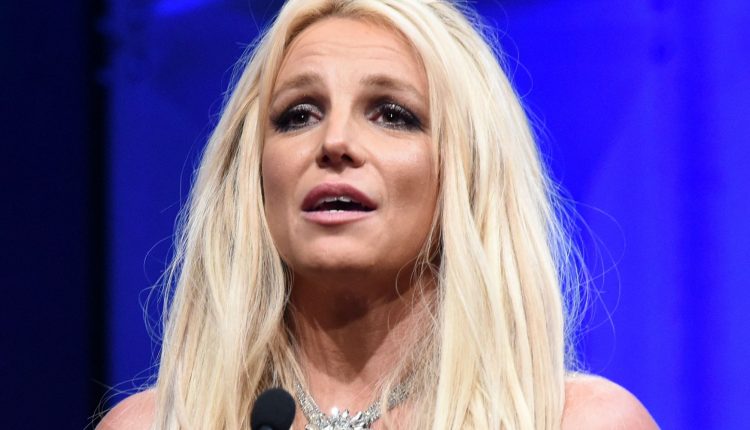 Britney Spears Says Her Documentary Made Her Cry For Weeks
The pop star is finally talking about her through the documentary! As it turns out, Britney Spears tried it and she was actually very emotionally affected!
The celebrity went to her platform to tell her followers that she was ashamed of the way she was portrayed and it still makes her cry for weeks after seeing it!
RELATED: Tina Knowles Seems To Be Letting Beyonce Out Of Mother's Day Tribute Dedicated To Other Daughter Solange And Fans Are Confused!
The widespread Framing documentary Britney Spears was released on February 5th and since then fans have been wondering whether the pop legend has seen it or not!
Now she made it clear that she did it, but that it took her some time to come to terms with it before she could finally put her feelings into words.
In fact, she was so affected that she didn't fully see it!
RELATED: Lala Kent reignites 50 cent beef because of that "Fofty" coffee mug again!
Because of the parts she saw, Britney was horrified and it made her cry for weeks!
In addition, Spears spoke about how the media "judged, insulted and embarrassed" her throughout her career.
As usual, Britney posted another clip of her dance, this time on Aerosmith's "Crazy," and the caption opened it up.
"My life has always been very speculated … observed … and really judged all my life !!! For my sanity, I have to dance to @iamstevent every night of my life to feel wild and human and alive !!! 'She wrote and explained why she publishes dance clips so often on her IG.
She continues: "I've performed in front of people all my life !!! It takes a lot of strength to TRUST the universe just with your vulnerability because I've always been judged like this … offended … and embarrassed by the media … and I still am to this day !!!! As the world goes on and life goes on, we as humans remain fragile and sensitive !!! I haven't seen the documentary but after all I've seen of it I was embarrassed by the light they put me in … I've cried for 2 weeks and sometimes I still cry !!!! I do what I can in my own spirituality to keep my own joy … love … and happiness !!! I enjoy dancing every day !!! I'm not here to be perfect … perfect is boring … I'm here to convey kindness. '