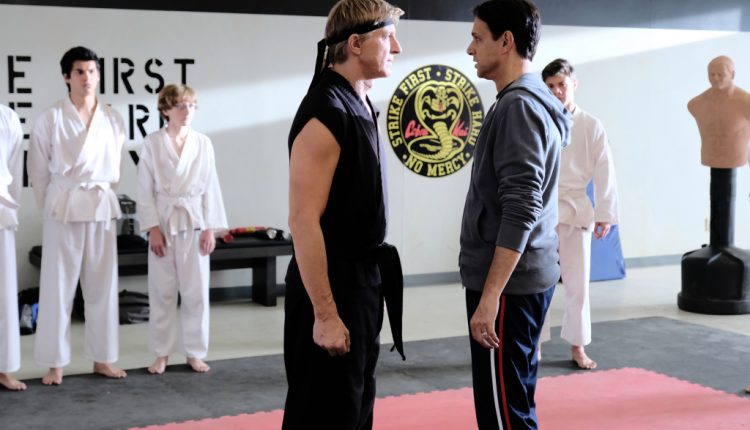 'Cobra Kai' KOs 'Bridgerton' On Nielsen Streaming Listing; 'Soul' Enters Limbo State – .
Netflix swapped one big hit for another on Nielsen's streaming chart for the week of Jan. 4-10, with Cobra pulling Kai Bridgerton off to take the crown.
Cobra Kai was originally launched as a premium show by YouTube and switched to Netflix in season two. The popularity continued to rise after a third season hit the platform late last year. The rerun of The Karate Kid sparked 2.1 billion minutes of streaming during the week. Nielsen's USA-only list only counts streams on a TV, which means mobile viewing doesn't count.
Bridgerton, which Netflix has named the most popular original worldwide, took first place after two weeks.
Netflix continues to be the dominant force on the Nielsen charts, which it currently ranks alongside Hulu, Disney +, and Amazon Prime Video, with a significant lag time negotiated with the streaming services. The only non-Netflix title for the week of January 4th was Soul on Disney +. The Pixar animated film debuted near the top of the rankings on Christmas Day but is now number 10 with 520 minutes of playback. Wonder Woman 1984 on HBO Max topped it overall (no surprise given the longer running time), Nielsen explained in a one-time report as HBO Max wasn't officially added to its weekly leaderboard.
Related story
'Soul' is approaching $ 100 million overseas and becomes Pixar Pic No. 2 in China where pre-sales pop for New Year's movies – International Box Office
The weekly data reflects The Office's absence on Netflix, which switched to Peacock on Jan. 1. Peacock is not yet measured by Nielsen.
Here are the top 10 with the number of episodes and the total number of minutes. Titles are Netflix unless otherwise stated:
Cobra Kai (30 episodes, 2.1 billion minutes)
Bridgerton (8 eps., 1.67 M min.)
Criminal Minds (282 eps., 842 million min.)
Chilling Adventures of Sabrina (36 Eps., 768M Min.)
Grey's Anatomy (366 eps., 704 M min.)
Schitt's Creek (80 Eps., 651 M Min.)
Cocomelon (5 eps., 612 M min.)
Mariposa de Barrio (91 eps., 548 M min.)
Supernatural (327 eps., 526 M min.)
Soul (Disney +, film, 520 million min.)