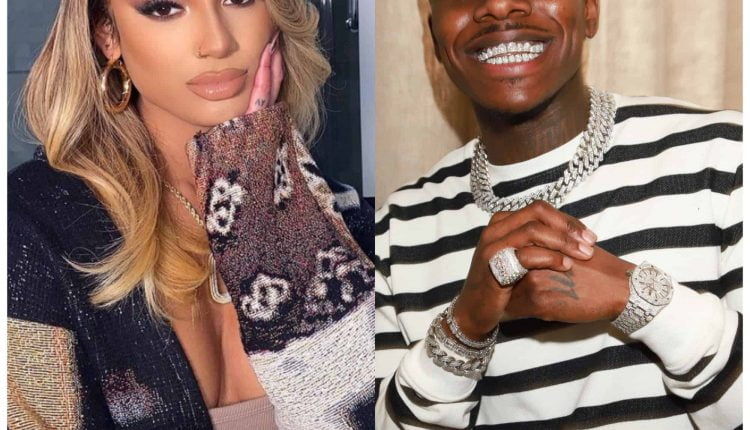 DaBaby Drops New Video "Masterpiece" Starring Girlfriend DaniLeigh
DaBaby and DaniLeigh have gone a step further after flaunting their recently revived relationship on all social media. DaBaby recently posted the video for his latest song, Masterpiece, and DaniLeigh was right next to him as his co-star and lead actress.
If there's one thing DaBaby and DaniLeigh know to do it's get people talking – and their prominent appearance on his new video was aimed to do just that. Not only does he briefly mention them in the lyrics, but he also addresses the heated controversy surrounding an incident at Walmart in which he killed a man who pointed a gun at his family.
In case you forgot, DaBaby was shopping for his children and their mother at a local Walmart when two men aimed a gun at him. The rapper shot and killed one of the men, 19-year-old Jalyn Domonique Craig. He was shockingly accused of only carrying a hidden weapon and was given a one-year probation.
"Masterpiece" isn't the only project DaBaby fans can expect to kick off in 2021 as the highly anticipated video for his association with Megan Thee Stallion, "Cry Baby," is coming soon.
As for him and DaniLeigh, the couple seem strong … and we are guaranteed to continue to receive daily updates on their relationship.
Would you like tea right in your inbox? Visit us at 917-722-8057 or click here to join!