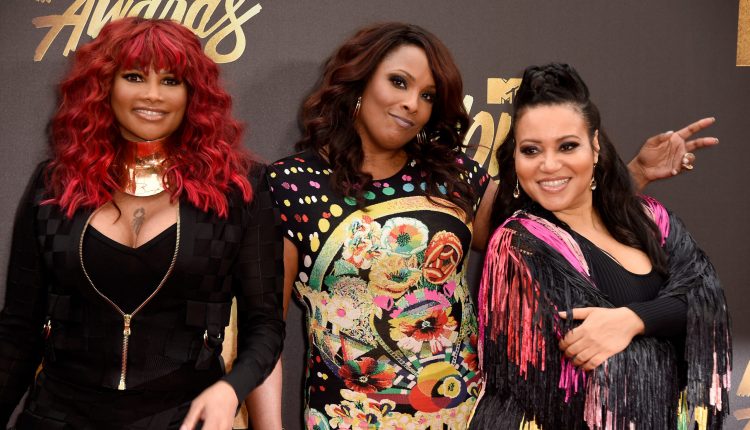 DJ Spinderella Speaks Out About Being Excluded From The Upcoming Salt-N-Pepa Lifetime Biopic
Salt-N-Pepa are the latest hip-hop legends whose story was told in a biopic. With her Lifetime movie premiere on Saturday, DJ Spinderella let it be known that she is not here to be excluded from the movie. She made sure fans knew that she wasn't okay with being left out of the development and production process for the film.
On Friday, Spinderella released a statement saying, "Sorry, but I need to talk about this Lifetime Special. Too often black women who have made significant contributions to their industry are excluded from historical narratives. When Salt n 'Pepa built our legacy of empowering women, I couldn't have dreamed that the same group would one day disempower me. "
She continued, "Words cannot fully express my disappointment when I learned that a decision had been made to proceed with a biopic for life that falsely excluded me from all aspects of development and production. While using my image throughout, I played an important role in the group's history and success. "
Even so, she congratulated the women who portrayed her, Salt, and Pepa in the film, and concluded that she is almost done with her memoir.
As previously reported, Spinderella fell out with her former group members some time ago, and in 2019 she actually sued them after claiming she owed her money on various occasions. TMZ reports that a few months after the lawsuit was filed, Spinderella's attorney announced that it had been dismissed with prejudice after reaching a confidential settlement.
Would you like updates directly in your text inbox? Hit us at 917-722-8057 or Click here to take part!
TSR STAFF: Jade Ashley @ Jade_Ashley94