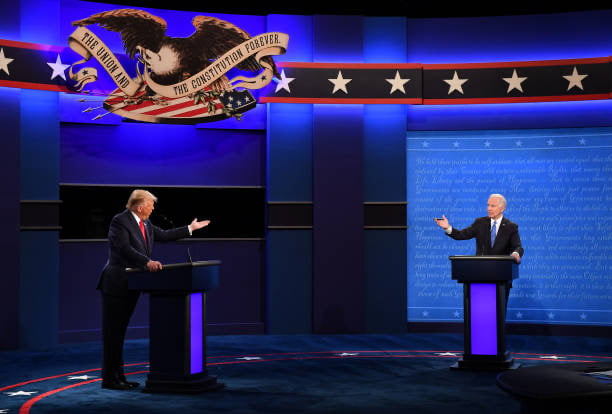 Donald Trump Says He is "Immune" To COVID-19 Throughout Presidential Debate
On Thursday, during the COVID-19 topic, Donald Trump discussed his experience with COVID-19 and stated that he was "immune".
As the subject of the pandemic emerged, Donnie stated, "I can tell you from personal experience that I was in the hospital and had it. And I got better, and I'll tell you I had something they gave me – a therapeutic, I think they'd name it. Some people would say it was a cure, but I was there for a short time and I got better very quickly or I wouldn't be here tonight. And now they say I'm immune – whether it's four months or a lifetime, no one could say that, but I'm immune. "
According to Wink News, this statement is "inconclusive as more information is needed.
A COVID-19 vaccination datasheet from the Centers for Disease Control and Prevention (CDC), updated on October 14, states:[t]There is currently insufficient information available to say whether or for how long after infection someone is protected from re-COVID-19 infection. This is called natural immunity. "
During the subject, Biden stated that Trump does not deserve to be president again due to his lack of urgency.
"Anyone responsible for so many deaths shouldn't remain President of the United States of America."