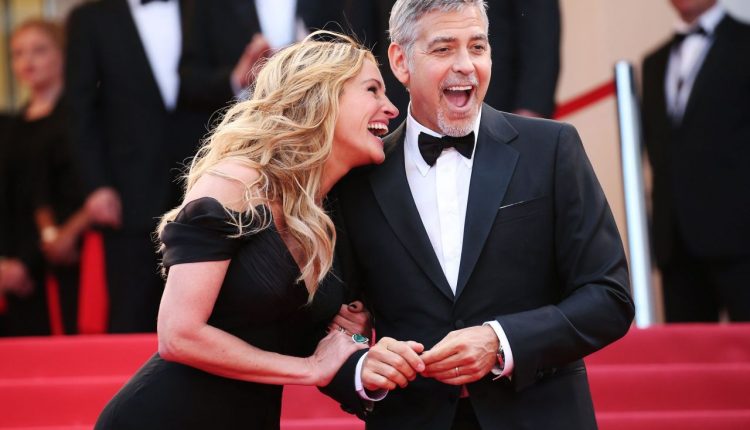 George Clooney And Julia Roberts Reunite For New Film Ticket To Paradise
George Clooney and Julia Roberts will reunite on screen while the two are cast to direct the upcoming film Ticket to Paradise. The news comes 20 years after the two starred in the iconic remake of the movie Ocean's Eleven, and five years after they reunited in Money Monster. The Oscar winners are two of the most popular Hollywood stars and the anticipation for their new film will be great. In addition to their award-winning acting careers, both George and Julia are producers. You share the production of credits in the making of the film with six others.
The film is a romantic comedy in which George Clooney and Julia Roberts play a divorced couple who, according to the IMDB description, are trying to save their daughter from making similar mistakes. The description does not indicate what mistake her daughter will make, but it does seem possible that she is planning on getting married. The full movie description is as follows.
RELATED: Amal Clooney Shows Off Baby Bump Ahead of Birthday Party in Spain
Follow a divorced couple who join forces and travel to Bali to prevent their daughter from making the same mistake they made 25 years ago.
Ol Parker directs the film and Daniel Pipski wrote the script. Although many films are released directly for streaming services, Universal has picked up the film and it is intended for theatrical distribution. There is no release date yet as it is too early. Filming for Ticket to Paradise is scheduled to begin at the end of 2021.
You may see a review of George Clooney and Julia Roberts in Ticket to Paradise below.
RELATED: George Clooney Snub's famous friends Brad Pitt, Rande Gerber, and Matt Damon after they became a father
George Clooney & Julia Roberts re-team in "Ticket to Paradise"; Ol Parker heads the universal working title https://t.co/nQGf3PsCCq@. か ら
– @ ダ (@ YqP8nmac8cEjUmT) February 28, 2021
Fans love George Clooney, but they're not the only ones. Alongside his wife, Amal, and two twins, Alexander and Ella, former co-star Mae Whitman recently spoke to People magazine and shared her affection for George.
She was eight years old when she got the role of his daughter on One Fine Day, and she described George as taking her under his wing and protecting her.
Carrie Fischer's daughter Billie Lourd is also cast in Ticket to Paradise.
advertising
Charisse Van Horn is a freelance writer based out of Tampa Bay. She enjoys writing about celebrities, entertainment, crime, and fashion. The author of this article will take legal action against those who reproduce or rotate this article outside of Celebrity Insider.