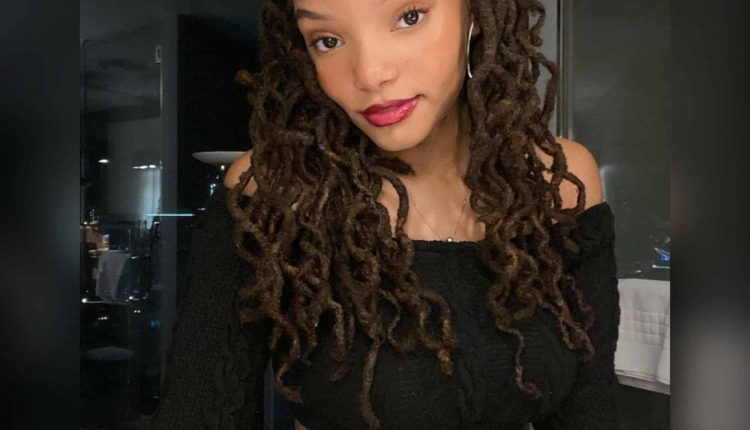 Halle Bailey Stuns With Her Cowl Of SWV's Traditional Hit "Rain" In New Instagram Video
Roommate, Halle Bailey and her sister Chloe Bailey have had a crazy hot period in their social media posts since they decided to create their own Instagram accounts. Now Halle Bailey recently released her latest piece of content in which she absolutely kills a cover version of the 1997 SWV classic "Rain" – and the fans were in a frenzy.
While she is currently in London filming her lead role as "Ariel" in the upcoming live-action version of Disney's "The Little Mermaid", Halle Bailey uses her downtime to kill us with her amazing vocals. Both Halle and Chloe have recently used their Instagram pages to show off their vocal skills, as older sister Chole recently went viral again after releasing her rendition of Yung Bleu's hit "Your Mines Still".
As we've reported earlier, while Halle may be the younger sister, she's definitely the more protective, as she clapped Mathew Knowles down on his daughter Beyonce for his recent comments on Chloe.
Social media was in a big turmoil earlier this month when Mathew Knowles closely shadowed Chloe Bailey after his interview and asked about the ongoing comparisons between Chloe and his daughter Beyoncé as similar artists.
In response to the question, Mathew said the following:
"Are you telling me someone is idiotic enough to compare them to Beyoncé's talent? It's a yes or no. Are there people who say their talent equals Beyonce? You're an idiot, period. That is actually an insult to Beyoncé. If you wanted to call Barbara Streisand or people like that … come on, man. "
Well, Halle Bailey apparently didn't let these comments slip, and tweeted the following:
"How amazing it is that @ChloeBailey is already an icon. I only came over to say that. I drive to the end for my sister. Okayyyy. "
We can't wait to see what the Bailey sisters do next!
Would you like tea right in your inbox? Give us a call at 917-722-8057 or click here to sign up!