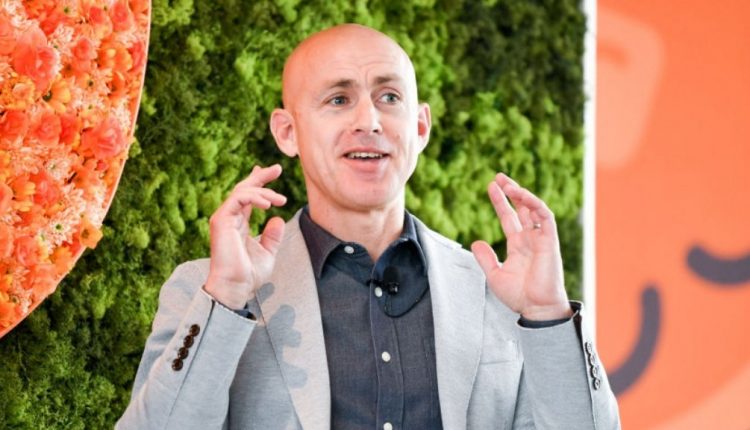 Headspace Co-Founder Andy Puddicombe Says We Spend Half Our Lives Distracted. This is His Easy Answer
For many people, it didn't take long to realize that there are few things more difficult than trying to get work done at home. Home is where you are supposed to do other things like enjoy family time, prepare the kids for school, do the laundry, and relax. Now we do pretty much everything at home. We don't even send our children to school – that happens at home too.
What began as a short-term experiment in March – to see if we can work at home for a few more weeks until the Covid-19 pandemic is over – has become something completely different. The result has been that people are trying to switch from work from home as a stopgap measure to see if it is sustainable.
Part of this struggle is realizing that the lack of separation between the work and non-work parts of our lives is very challenging in ways that no one expected. There is almost no work-life balance when everything takes place in the same place. Unless you want to create boundaries.
The two biggest challenges I continue to hear from people are distractions and burnout. Interestingly, the two aren't all that different. Life is full of distractions, and overcoming the things that try to steal our attention can get really stressful.
I had the opportunity to interview Headspace co-founder Andy Puddicombe for an upcoming episode of The 29 Steps Podcast, and in our conversation he said something that really impressed me:
So mindfulness is the ability to be present and less distracted. And we spend, on average, almost 50 percent of our lives distracted by thoughts of the past and the future. Most of us want to be present most of the time, because when we feel more relaxed, we tend to feel more relaxed about having a common mind and a clearer mind. But it's really hard just to say something to someone or to be more mindful, to be present, to be less distracted. So we need a tool and an exercise to train ourselves in mindfulness.
To be very clear, 50 percent is half of our life. Half of your life is a lot of time to be distracted, and it affects us all in very real ways. It leads to stress, trouble sleeping at night and even physical health problems. It doesn't matter that this is a lot of time that can be spent on anything productive.
At least according to Puddicombe, the key is that we need training. We also need tools to train ourselves in mindfulness. To this end, meditation (Headspace is a meditation app after all) is a tool that you can use to train yourself.
And before you reject the idea because it's meditation and you're not into it, there's science. According to the company, "25 studies published in some of the leading mindfulness journals have shown Headspace to have beneficial outcomes in interventions, including less stress and anxiety, fewer negative emotions and more resilience."
This includes research showing that using headspace for 30 days reduces stress by a third. The company has even partnered with Microsoft to allow Microsoft Teams users to access meditation exercises during a feature the company calls "Virtual Commute".
The end result is really quite simple. Even after we get out of the pandemic, things will never look the same again. Remote work is here to stay, which means it's time to figure out how to get our lives back in balance. Or at least a little less distracted.
The opinions expressed by Inc.com columnists here are their own, not those of Inc.com.