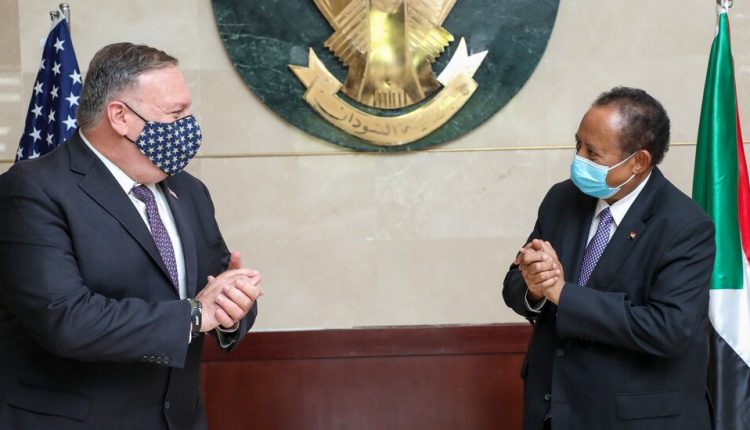 Sudan Is Focus of U.S. Efforts to Enhance Ties With Israel
"Sudan has no reason to be in a state of war with any country," said Amjad Farid, deputy chief of staff of Mr. Hamdok, in an interview. "But normalization with Israel is a complex issue with social and political dimensions that go back decades and are linked to the history of the Arab world."
However, other senior officials, some from the military, said they were in favor of normalization with Israel, especially if that helped lift the stigma of the United States' terrorist designation.
"Sudan suffered from a dictatorship for 30 years that gave the country a bad image," said Lieutenant General Ibrahim Gabir of the Sovereign Council, a military-led body that oversees civilian-led government. "Now we're making good progress and talking here and there. We see no problem in having peace with any country, including Israel. "
An economic aid package, an incentive to sweeten Israel's recognition, could provide the country with an important economic lifeline if it is big enough, officials say.
However, others warn that popular hostility towards Israel remains high in the country and that a hasty deal with Israel could generate new support for the Islamist forces marginalized after the overthrow of Mr al-Bashir.
"Nobody wants a replay of the 1983 Israeli-Lebanese peace agreement, which was signed by a Lebanese government with no legitimacy and collapsed in less than a year," said Payton Knopf of the United States Institute of Peace and Jeffrey Feltman of The Brookings Institution wrote Thursday in a report.
Sudan and Israel have a long and complicated history.
Israel has been a driving force in efforts to add Sudan to the list of states promoting terrorism, largely due to its close ties to the militant Islamist movement Hamas, which controls Gaza and opposes Israel's existence, and Iran.