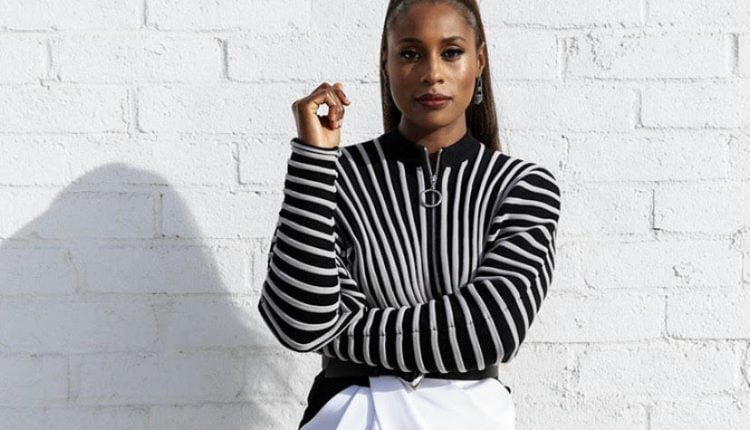 Issa Rae's Firm Raedio Indicators Partnership Take care of ViacomCBS
Issa Rae's train is picking up speed! ViacomCBS and MTV Entertainment Group announced that they have signed a multi-year partnership with Raedio von Issa Rae.
Through this partnership, led by Raedio's President Benoni Tagoe, the Audio Everywhere company can provide the global entertainment and content company with library catalog access and original music for the affiliated brands across its portfolio.
"At its core, Raedio is an audio everywhere company that prides itself on not only reaching audiences across multiple media such as film, television and podcasts, but also enabling emerging artists to hear their voices," said Tagoe, President of Raedio, in a written statement. "We are very excited to start this partnership, which gives untapped talent the opportunity to showcase their work across the ViacomCBS portfolio. This relationship was a natural development as Raedio continues to cement itself as a dynamic leader in the music industry. "
The deal begins with the MTV Entertainment Group under President Chris McCarthy. These include MTV, VH1, Comedy Central, and CMT. Further plans are planned to expand the additional brands under ViacomCBS, including Showtime, BET, Nick and more.
"We are very excited about this unique collaboration with Raedio, which not only connects our audiences with fresh new music and voices, but also creates opportunities for emerging artists," said Bruce Gillmer, ViacomCBS President for Music, Talent, Programming and Events.
ViacomCBS will have access to Raedio's bespoke library operated by Phillippe Pierre, Vice President Music Supervision & Library. The library offers a range of music genres from hip-hop to classical, pop to hybrid score, nostalgic R&B, Latin trap – and everything in between.
ViacomCBS will also work with Raedio to host writing camps where original music is created for their programs. Raedio will also be servicing various installments in VH1's Love & Hip Hop franchise, which will begin later this year.