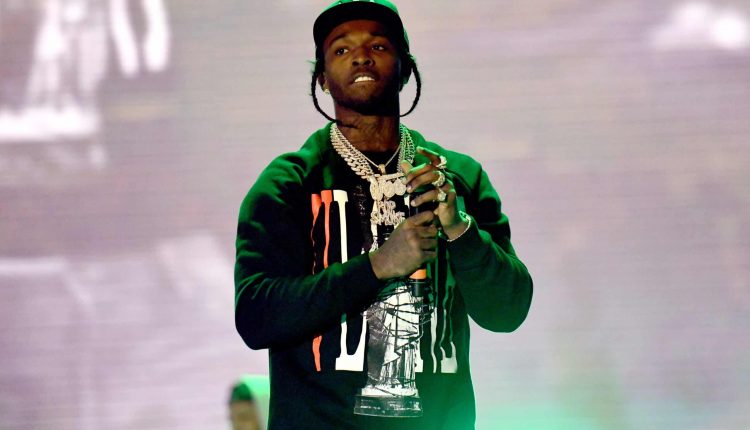 Journalist Victoria Inoyo Reportedly Suing Pop Smoke's Document Label For Utilizing Her Voice On His Album, Claims She Turned Down Their $1 Supply To Use The Interview
Roommates, Pop Smoke's posthumous album Shoot For The Stars Aim For The Moon was released earlier this year after he sadly passed away in February. Unfortunately, it looks like the project is facing legal problems!
According to All Hip Hop, Victoria Inoyo filed a lawsuit against Pop's Victor Victor Worldwide label, claiming the record label used part of the interview with the late rapper without her permission. The gag is Victoria claims the label reached her and only offered her $ 1 to use her voice on the project. She says she declined the offer and they used her voice anyway.
If you listen carefully to the "Tunnel Vision (Outro)" you can hear Victoria and Pop interact where she asks him how he would like to be remembered in the rap game and he replies, "Pop smoke came in and changed the game. Pop Smoke came through and showed n * ggas a new vibe. "
Unfortunately, Victoria wants her coins and is suing the label for copyright infringement and unjust enrichment. She is reportedly seeking $ 1.5 million in damages, a credit for writing Pop's album, and a percentage of the album's release proceeds.
"The label knew it didn't have Ms. Iyono's permission to use the interview. But instead of negotiating in good faith with Ms. Iyono to get her permission to use the interview, the label used the interview inexcusably and unjustifiably and released the album and song for commercial distribution, which, among other things, violated Ms. Iyono's copyrights and their intellectual property, "said Victoria's attorney Andre Williams.
What do you think of Victoria's lawsuit, Roomies? Let us know in the comments and stay with us while this story evolves!
Would you like updates directly in your text inbox? Contact us at 917-722-8057 or https://my.community.com/theshaderoom