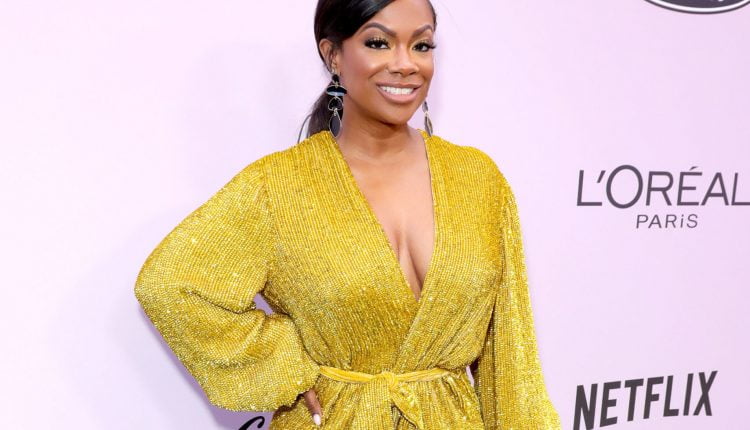 Kandi Burruss' Ex Suggests She Was The Facet Chick When She Bought Pregnant With Daughter Riley (Video)
Kandi Burruss' ex-boyfriend and father of their daughter Riley shakes the table after a recent radio interview he did in which he shared his side of the story about his and Kandi's relationship.
Russell "Block" Spencer was once seen on "The Real Housewives of Atlanta" when Kandi tried to get Riley to bond with him.
Although he only appeared in a few episodes, it was clear that things were not completely resolved with Block and that their relationship could now potentially deteriorate after Block decided to spill some tea on his ex.
During an interview with B High ATL, Block suggested that Kandi was his side piece when they started dating.
"When I dealt with Kandi, I already had a family," Block told the host. "… Then when you go behind my back and call my girl at home and tell her you are pregnant, you have to handle the beef yourself. So now my girl at home says' b *** hf ** k you. You don't come here! 'So now I'm trapped in the beef. "
Block said the right thing to do was to take care of his child, and presumably talk about a then-baby Riley, but then suggested that Kandi was to blame for the fact that he had no relationship with Riley for allegedly keeping him away from her.
He claims he paid Riley child support, but it wasn't until she turned 14 that he saw her and added that he wouldn't skip the hoop for Kandi.
It's unclear why Block thought this was the right platform to address his issues with Kandi, but she has yet to answer. We can't imagine she's going to, but then again, Kandi doesn't play with her babies so we'll keep you updated.
Would you like tea right in your inbox? Suggest us at 917-722-8057 or Click here to take part!