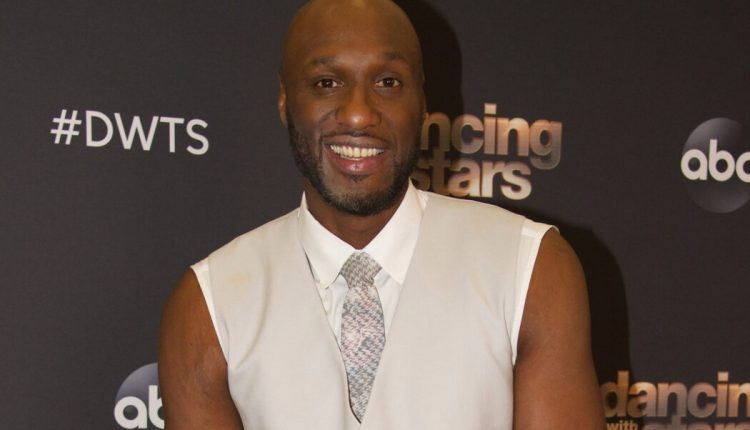 Lamar Odom Calls His Ex-Girlfriend Sabrina Parr A 'Decrepit Reptilian' Throughout Wendy Williams Interview
Lamar Odom is in the headlines once again for his personal relationships, but this time not for his romance with Khloe Kardashian that has since ended ages ago. As most know, Lamar and Khloe's marriage ended rather dramatically over a decade ago.
At the time, Lamar was still partying a lot, and Khloe reportedly did what she could to keep things together. Lamar got a drug overdose and had to be rushed to the hospital where he was reported to have almost died.
RELATED: Sabrina Parr Refuses to Marry Lamar Odom until he fixes his problems with Lamar Odom Jr.
During all of this, they got divorced, but Khloe chose to put everything on hold until he was better. These days he was in a relationship with Sabrina Parr, a personal trainer, but since then that too has ended.
During the former NBA player's appearance on the Wendy Williams Show that Thursday morning, the basketball player didn't hold back any of his words about Sabrina Parr. In fact, he was referring to her with a special phrase that has probably never been used to describe a woman.
The 41-year-old told Williams that Sabrina was an "injured woman" who probably needed a lot of therapy. Khloe Kardashian's ex-husband said he gave her an "opportunity" to change the way she behaved towards people, but she is unwilling to change.
RELATED: Lamar Odom and Sabrina Parr Cut Out Sex – Which Is Why Marriage Is Rushed!
https://www.instagram.com/p/CLI3PCXApAo/
Sabrina reportedly spent time behind bars attacking her ex-husband at one point. As for the phrase? Lamar described her as a "seedy reptilian" woman. In the same interview, he said he cheated on her and Parr once told him that she slept with Tristan Thompson.
As previously reported, Lamar Odom and Sabrina Parr broke up last November, but they tried to get back together to break their romance. In December, just before 2021, Parr and Odom began arguing publicly with the basketball player, saying Parr was trying to hold his social media hostage.
advertising