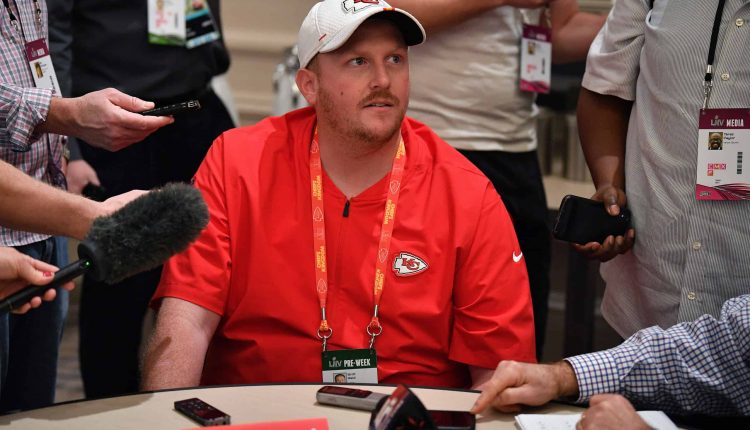 Lawyer For five-Yr-Outdated Woman Injured In Britt Reid Automotive Accident Says, She
Roomies, the attorney for 5-year-old Ariel Young who was involved in a car accident with former Kansas City assistant coach Britt Reid last month, gave us information on her health. As we previously reported, Britt was identified as a Dodge Ram truck driver who was involved in the accident over the Super Bowl weekend. During the section on Good Morning America, Ariel's attorney Tom Porto stated that Ariel's mother, aunt, and 4-year-old cousin had pulled up on a freeway to help a 19-year-old family member whose car was running out of gas. According to police, Britt was driving at high speed when his ram hit the first car.
According to reports by CNN subsidiary KSHB at the time of the accident, a responding officer said Britt told them he had "two to three" drinks after the officer observed an alcohol smell and his eyes were bloodshot. He also informed the officer that he was taking the prescription drug Adderall. Tom went on describing Ariel's health. Tom said, "She is awake, which is a huge development. She likely has permanent brain damage that she will endure for the rest of her life. It doesn't work – it's a sad, sad, sad story. "He went on to say that he will stand up for Britt receiving serious charges and convictions. "We don't have toxicology back. I don't know what it will be, "said Tim. "What I know are the statements he made to the police that night. If you have two or three drinks and then get behind the wheel of a car, you are likely over the legal limit. "
During the interview, they showed exclusive photos of the vehicles involved in the accident involved by ABC News, which was horrific. Britt's truck was completely complete and the two cars police said he came across – including Ariel's back seat – were flattened and unrecognizable. At this time, Britt has not been charged with a crime as the investigation is ongoing.
Would you like updates directly in your text inbox? Hit us at 917-722-8057 or https://my.community.com/theshaderoom