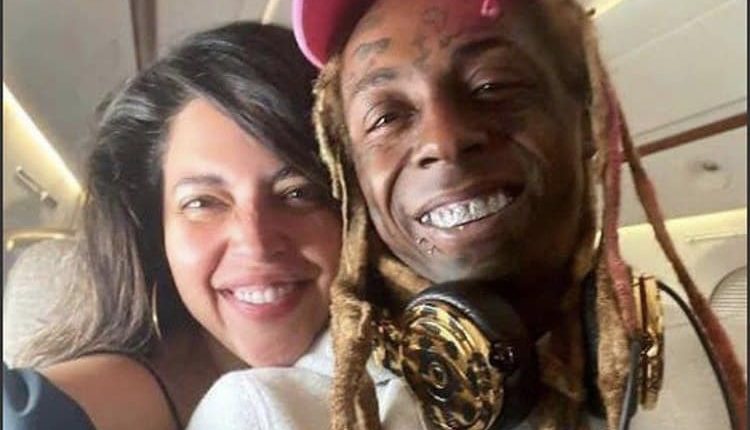 Lil Wayne Tweets About Being A Lover Amid Rumors That He & Girlfriend Denise Bidot Have Cut up!
Lil Wayne showed the world a different side of him in his very public relationship with girlfriend Denise Bidot! In the past few months the two of them have given us a couple of goals in the full gram but it looks like they called it over.
As we previously reported, after Denise wrote about "Love Is Not Enough" and then deleted her IG page entirely, rumors of a breakup emerged. The streets are talking and some people seem to think the split was down to different political opinions, but that has not yet been confirmed.
What we do know, however, is that Wayne is definitely more of a lover than a fighter, which he confirmed in a poetic message on Twitter.
"I live the way I love and love the way I live," he tweeted. "I am a lover, not a fighter [because] they burn out. I am an eternal fire and a burning love, either I go with a tan, a 3rd degree burn, or I stay and die in love. You're sweating. Sincerely, the firefighter. "
Neither of the two publicly confirmed they were single, but Wayne swept his IG of all the photos they had together and he stopped tracking her account before she deleted it.
Wayne and Denise started dating a few months ago after Wayne got involved with plus size model Latecia Thomas. Wayne and Latecia never made it official on Instagram, but she proudly wore this big rock on all of her photos!
Do you think it could really be over, Roomies? Let us know!
Would you like updates directly in your text inbox? Contact us at 917-722-8057 or https://my.community.com/theshaderoom