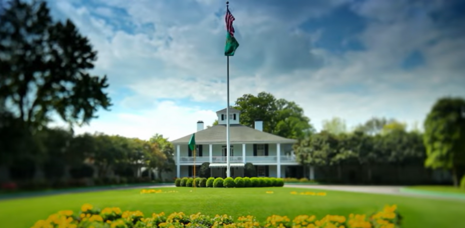 Masters Now In Left's Crosshairs After Georgia's New Election Integrity Legislation
Georgia Governor Brian Kemp accurately predicted that the new electoral law he signed Thursday would attract critics. They "will threaten, boycott, sue, demonize, and team up with their friends in the national media to name everything in the book," he said.
Opponents to House Bill 202, according to Newsweek's Scott McDonald, demanded that the PGA remove the Masters golf tournament and that Major League Baseball remove their All-Star game from Georgia.
The National Black Justice Coalition (NBJC) wants the PGA to take their golf clubs to another state. It calls for the Masters tournament to be removed from the Augusta National Golf Club. NBJC has also put pressure on golfers not to attend the most prestigious golf event, due to take place April 8-11. Augusta has hosted the Masters since 1934.
NBJC executive director David J. Johns told Golfweek that Georgia's new electoral integrity laws will seriously damage civil rights:
"Georgia's new law restricting electoral access is intended to turn back civil rights and return black and poor and already disenfranchised voters in Georgia to second-class citizens. This is an unacceptable attack on our democracy and companies operating in Georgia must speak out against this restrictive law.
"The PGA Tour and Masters Tournament are both committed to helping diversify the sport of golf and eradicating racial inequalities in this country. We expect them to speak out not only against the new law to suppress racial voters in Georgia, but also action seize. "
Johns also said the state of Georgia must pay a heavy price for breaking into wide-open voting practices. "Professional golf should not reward Georgia's attacks on democracy and voting rights with the millions of dollars in revenue the tournament generates and the prestige it brings to the state."
The left has learned in the past that it can force sports organizations to threaten conservative states with losing sporting events if they pass laws they don't like, if they can't legally win. Fascism at its best; Only punish those who disagree with you. Georgia corporations will lose a ton of money if the Masters and All-Star games are moved out of state. If the left had their way, there would be no major sporting events at all in conservative states.
Let's see: what else can the fascists take away from Georgia? The Atlanta Hawks, Falcons, and Braves could all be sent out of the state as further punishment. Why should the state benefit financially from the passage of an electoral integrity law?
Former President Donald Trump stands with Georgia. "You have learned from the travesty of the 2020 presidential election, which must never take place again. It is a pity that these changes could not have been made earlier," he said after Governor Kemp incorporated the electoral law into law.
Georgian law provided President Joe Biden with a much-needed diversion from the runaway border invasion. He called it 21st century Jim Crow and un-American.
Once again, Georgia will try to stop the theft. Only this time it's about stopping the left from stealing showcase sporting events.