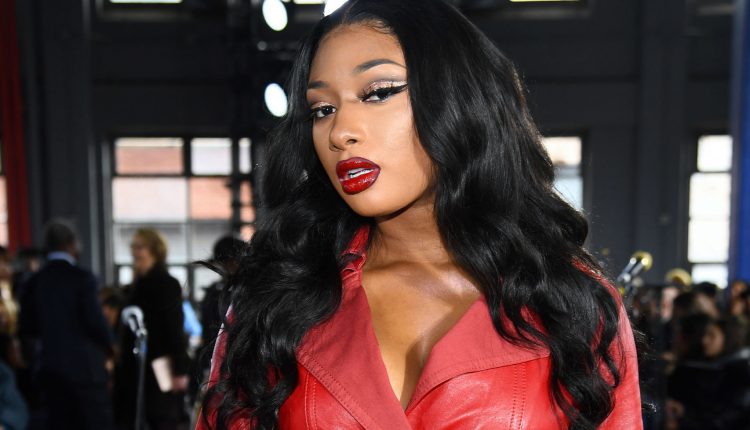 Megan Thee Stallion Groups Up With Vogue Nova For 'Ladies On High' Program Donating $25,000 To 4 Indie Vogue Designers
Roommate fresh from her multiple Grammy wins this year, Megan Thee Stallion is paying it up and giving others some luck with the help of popular fast fashion brand Fashion Nova. Megan and Fashion Nova recently teamed up to donate $ 25,000 to four independent fashion designers in hopes of bringing their mainstream fashion goals one step closer to reality.
Megan Thee Stallion and Fashion Nova recently partnered on their 'Women On Top' program that donated four indie designers $ 25,000 for their big break – and with the incredibly large platforms that both Megan and Fashion Nova have , this gift of money and this notoriety is definitely a dream come true.
Let's meet with the designers now. First, there is Maxie J, founder / designer of Ellaé Lisqué, who describes her designs as the embodiment of class, sophistication and exceptional quality. Next up is Timeekah Murphy, designer at Alani Taylor Co., a brand that has a brand aesthetic with an emphasis on layering and reworked proportions.
Tizita Balemlay follows as chief designer and CEO of her Plugged NYC brand, a chic streetwear brand that has quickly become a celebrity favorite. Finally, there is Teniola "Tia" Adeola, founder / designer of her brand of the same name, Tia Adeola, whose designs are based on the use of materials, pearls, feathers and ruffles to evoke the pure romance of a Renaissance painting.
Megan Thee Stallion and Fashion Nova donated a total of $ 1 million to their Women On Top initiative, including donations, grants, and grants to various inspiring women and women-led organizations throughout the Month of Women's History.
You can visit their websites to learn more about these brave designers and to show support for their women-owned independent businesses and their admirable #BlackGirlMagic! To find out more about Fashion Nova CARES x Megan Thee Hengst, visit: https://www.fashionnova.com/pages/cares.
Would you like tea right in your inbox? Visit us at 917-722-8057 or click here to register!