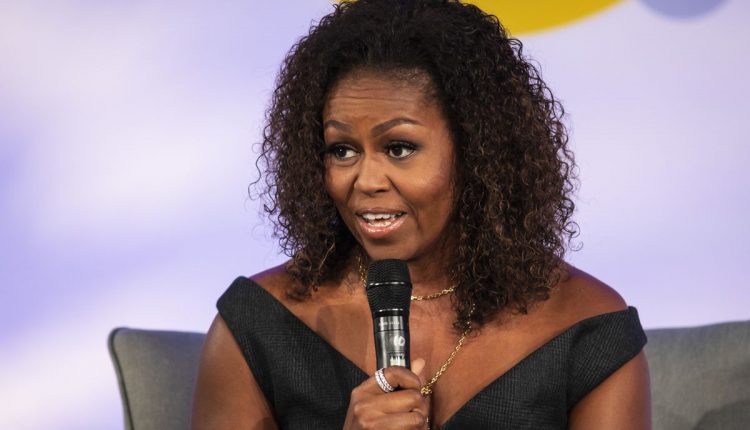 Michelle Obama Speaks About The Significance Of Voting
Election day is just around the corner and Michelle Obama talks about the importance of voting. She encourages people to vote on November 3rd.
One supporter said, "You really want Biden to win, huh" and someone else wrote this, "If Donald Trump wins this election, I'm done with America, period".
One fan praised Michelle, "My eternal first lady," and someone else said, "If you think anything Joe Biden is going to do will put us in a worse position than Trump, then you deserve all you get."
Someone else said, "Who else will vote for Michelle as president?" And a follower also praised her: "She looks good as she should !!"
Another follower said, "A black woman, a mother… and told us how to protect ourselves…. It really is that simple, "and another commenter wrote," I just can't get over how beautiful she is. But Ms. Obama, can you run for president next? "
A follower wrote: 'Our Eternal First Lady of the United States ✊🏾'
Another said, "I can't believe our own people look at this woman and keep calling her a man. You're so sick that's why you love running to these fair-skinned women. Dark skin is always masculine and masculine to you. '
Someone else said this, "Either way. It's the puppet show. Whatever they have planned, it will go on, whether it's Biden or Trump. They present it to the public like we have a choice, but all it is is an evil party with two different names. Take part in your local elections. That is more effective. Peace, everyone. '
Michelle Obama hit the headlines again last month.
After spending the past few months with their parents because of the quarantine, it sounds like Michelle and Barack Obama's daughters, Sasha and Malia, are sick and tired of them!
advertising
This is what the previous First Lady of the United States claims!

Post Views:
0