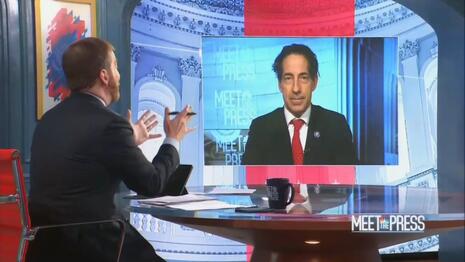 NEW NewsBusters Podcast: Spinning a Doomed Impeachment with Tim Graham, Nick Fondacaro
On the latest NewsBusters podcast, Editor-in-Chief Tim Graham discusses the second doomed impeachment attempt against Donald Trump. The Democrats and the media were outraged that Republicans did not vote with them en masse to condemn Trump. They only secured seven instead of the necessary 17.
But the spin was furious. "I think it's been a dramatic success historically," said impeachment manager Jamin Raskin (D-Maryland) at Meet the Press. "It was by far the most bipartisan majority that has ever rallied in the Senate to condemn a president, which has traditionally been a partisan sort of thing in American history." Impeachments, however, are very rare – only four in American history, two in the last twelve months.
Evening news specialist Nick Fondacaro joins the podcast to discuss the latest worrying twists and turns against Governor Andrew Cuomo and how the networks are trying to acknowledge the growing scandal over his mismanagement (and then his misinformation) about coronavirus (but only marginally) in New York.
Enjoy the podcast below or wherever you listen to podcasts.