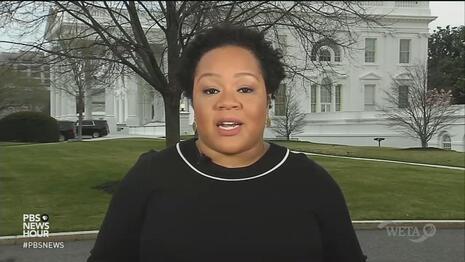 NewsBusters Podcast: Biden's Plate of Candied Yamiche
The first press conference for President Biden seemed more like a "press massage". Yamiche Alcindor of PBS told Biden that immigrants rush across the border because they believe he is a "moral, decent man" to whom unaccompanied minors can be entrusted. The whole event was embarrassing.
The NewsHour did NOT do this sugary prose on Thursday evening.
It is particularly annoying when liberal prejudices overflow from public broadcasting, which are subsidized by conservatives. NPR presenter Mary Louise Kelly urged donations during the pledge action by insisting that she ask tough questions to hold people accountable. When it came to Kelly's interview with Secretary of State Tony Blinken last month, that's just a lie.
The presser's dominant theme was the supposedly urgent need to scrap the filibuster. Reporters channeled the hard left and their "big agenda". CNN's Kaitlan Collins urged Biden to agree that the filibuster was a racist relic of the Jim Crow era. Biden, bizarrely, claimed that Republicans are now making Jim Crow look like Jim Eagle. (?)
Enjoy the podcast below or wherever you listen to podcasts. Like, share and download!