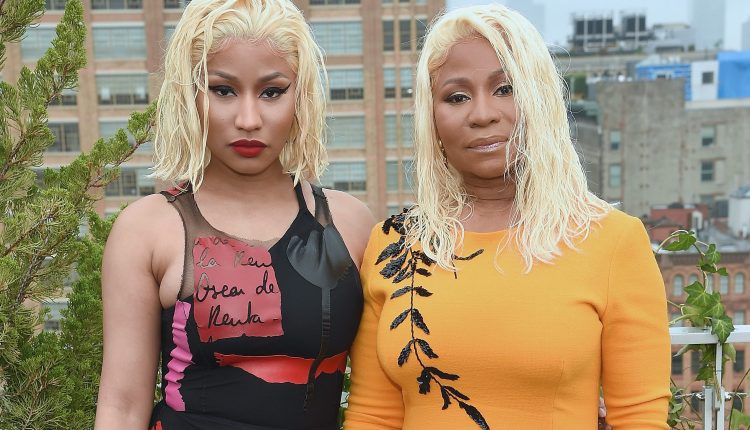 Nicki Minaj's Mom Information $150 Million Lawsuit In opposition to Driver Charged In Hit-And-Run Dying Of Nicki's Father
#Roommates, Nicki Minaj's father was tragically killed in an accident last month and now Nicki's mother is taking costly legal action against the man responsible. It was recently revealed that Carol Maraj has filed a $ 150 million lawsuit against Charles Polevich, who beat and killed Nicki Minaj's father, Robert Maraj, in February.
@PageSix reports that 70-year-old Charles Polevich has been officially sued for millions by Nicki Minaj's mother, Carol Maraj, on an unlawful death lawsuit. Carol Maraj filed the lawsuit in the Nassau County Supreme Court through her lawyers Benjamin Crump and Paul Napoli for $ 150 million. Polevich reportedly met 64-year-old Robert Maraj with his vehicle as he crossed the street in Mineola, a suburb outside Long Island, New York, on Feb.12.
Polevich is currently accused of leaving the site of a fatal accident and also manipulating physical evidence. According to the authorities, Polevich first got out of his vehicle to see if Robert Maraj was okay. He reportedly left the scene without alerting the authorities or offering Maraj any assistance.
Crump responded to the new lawsuit, posting the following on social media:
"He [Polevich] Not only was she irresponsible and negligent, but more concerned about running away and hiding than looking for help. Polevich's behavior was criminal, cowardly, and immoral. We will hold him responsible for his reckless actions that led to Robert Maraj's death! "
Meanwhile, Marc Gann, who was retained as Polevich's attorney, said an insurance company would handle the civil suit. He also added a brief statement claiming that his client had "tremendous levels of empathy for the family, the loss they have suffered, and expressed condolences".
Would you like tea right in your inbox? Visit us at 917-722-8057 or click here to register!