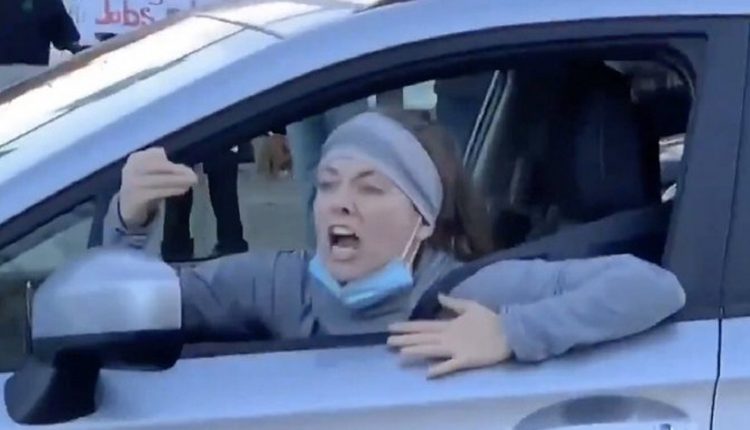 Oregon TEACHER Has Full Meltdown at Anti-Lockdown Protesters, Tells Them to 'Kill Your self'
A woman who claimed to be a teacher stopped her car and had a complete breakdown at anti-lockdown protesters in Bend, Oregon on Sunday.
The belligerent woman shouted "b-tch kill you" as she cursed the demonstrators from her vehicle.
#Bend #Oregon
(Earlier)
A woman confronts and yells at a group of anti-lockdown protesters from their vehicle in Bend, OR today. pic.twitter.com/jBHJTa7EoP
– Shane B. Murphy (@shanermurph) December 7, 2020
TRENDING: EXCLUSIVE BREAKING: Third Suspect of the State Farm Center's 'Farmcase Scandal', identified as Ralph Jones, Sr. – Who was in the news for Shady Deal with ATL Mayor Keisha Bottoms?
"I'm a bloody teacher," the aggressive woman shouts repeatedly at the peaceful demonstrators. "F-CK YOU, I AM A TEACHER."
These are our teachers. "Bitch kill you," she said. Https://t.co/aUzilbgLUr
– CIA simulation Warlord @ (@ zerosum24) December 7, 2020
Bend residents have been protesting lockdown restrictions for weeks, fearing the lockdown will cripple businesses and workers who are already struggling.