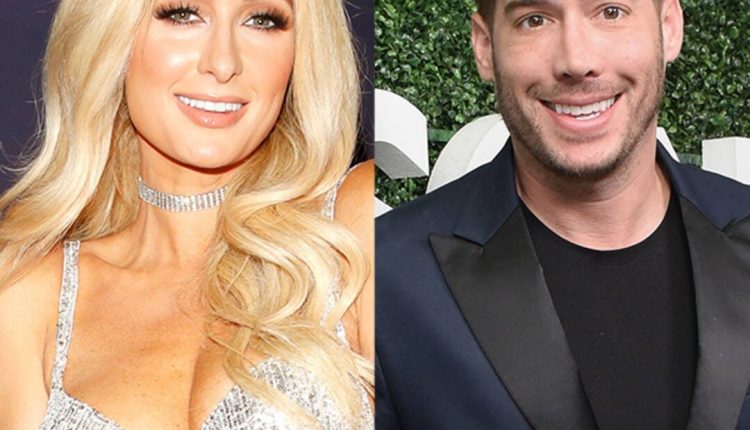 Paris Hilton Says She 'Can't Wait' To Begin A Household With Carter Reum After Getting Married – Will She Take His Identify?
It wasn't long ago Paris Hilton and Carter Reum engaged, but the heiress is ready to start a family with him! Paris made it clear that once they officially tied the knot, she can't wait to have babies with her fiancé!
This and more, including whether or not she plans to change her famous last name after getting married, was revealed in a preview clip for her brand new podcast titled This Is Paris.
RELATED: Paris Hilton Believes It Is Time For Britney Spears' Conservatory To End – She Is Treated Like A Child
As she chatted about her future, Paris looked beyond the wedding that was yet to come and let her audience know, "I can't wait to have a family with him. I was really looking forward to that. It's something we've talked about a lot since we were together … First the wedding, then babies. '
This comes after Paris also confirmed that she had undergone IVF to prepare for a first pregnancy. So it's clear that she has babies on her mind.
Carter Reum asked the big question as the two celebrated their 40th birthday on February 17th on a romantic getaway.
RELATED: Paris Hilton and Paris Jackson Take a Selfie and the Internet Goes crazy
On the podcast, Paris admitted that she expected her husband to ask her to marry him, which he did!
She would apparently speculate that "it will appear like a ring in the cake, like a clam" as they enjoy dinner together.
Another thought that crossed her mind at the time was that 'mermaids would swim to her with the engagement ring'.
Instead, she remembered how it had actually happened and said, "He opened the box and it was like a light on the ring and it sparkled … it was the most beautiful thing I've ever seen in my life, and me put it on and freak out. '
Much easier than expected, but definitely very efficient!
Regarding the name change situation, Paris announced: "I will take [his name]but I feel like a separate form like Paris Hilton-Reum [instead]because my name is my name. I like this.'
advertising