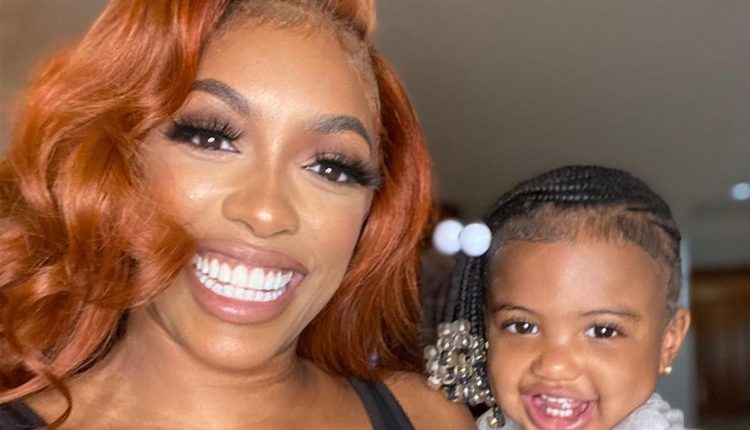 Porsha Williams Shares Pictures With Pilar Jhena And Dennis McKinley Dressed As Santa
Porsha Williams shared some pictures with Dennis McKinley dressed as Santa Claus for her little girl, PIlar Jhena McKinley. Take a look at the pictures here.
Porsha said: 'Santa 🎅🏿! 😂 Pj was like "Who said that?" !!! These special moments will be remembered for a lifetime !! 🥺😍 @workwincelebrate @pilarjhena #DaddysGirl #MerryChristmas. '
One commenter posted: 'Lol PJ's face. 😩 I love it. Great job mom and dad, "and someone else wrote," Pj looks like, "Get away from me if you do" in the voice of their phaedra. "
Someone else said, "PJ like, it sounds like my dad but I don't know with that hair on my face lol" Merry Christmas "and one commenter wrote this," Well that's Santa Claus a kid should know and remember! That way, she will always remember that Santa Claus is my father. '
One follower said, "PJ like, 'That sounds like my dad, but it doesn't look like my dad." One commenter wrote, "That was so special !!! PJ still looks like, um, who dis man ?! '
Another commenter said, "Phew Chillleee PJ is quite a vibe baby. She faces even after her dad shows her it is him."
Someone else posted, "She confused Lmao as much as Papa did about why you put this on."
One commenter wrote: "Pj is honestly the cutest girl that has ever made me ponder. God bless you both for such a beautiful baby. Merry Christmas to a beautiful family. God bless you all." And someone else said, "Tell Pj what's going on and why my dad is dressed like Santa Claus. I know you're dad, stop the stupid thing. 😅 '
In other breaking news, Porsha Williams raved about her mother's relationship. Check out the cute clips she shared on her social media account.
advertising
Porsha Williams showed off her curvy body in this skimpy outfit and fans can't get enough of PJ's mom »

Post Views:
5