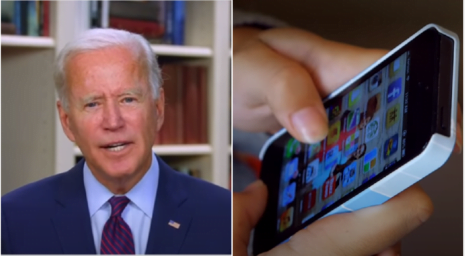 @POTUS Twitter Account to Begin with No Followers
Former Vice President Joe Biden will reportedly have a long way to go in building his Twitter presence, provided he takes over as president in January, as is currently projected.
Twitter reportedly told the Biden team that the official @ POTUS account will be reset to zero followers. "Donald Trump's followers will not be transferred to the official Twitter accounts assigned to the new president and the White House in January, a reversal from the previous transition," reported Bloomberg News.
"The move would mean the Biden administration will start with zero followers and Biden would cut off the ability to instantly reach millions of people who are currently following Trump's official accounts," Bloomberg News said. "The @ POTUS account has more than 33 million followers while @WhiteHouse has 26 million."
Bloomberg News also stated that other accounts would also be reset: "The Twitter accounts of the First Lady @FLOTUS and the White House Press Secretary, @PressSec, each with millions of followers, will also be reset to zero."
Twitter is changing its method of converting the @ POTUS account. When President Donald Trump took office in 2017, "the @ POTUS account was changed to @ POTUS44, an archive of President Barack Obama's official tweets. This account saved all followers that were automatically added as followers to the newly created @ POTUS account for the Trump administration. "Bloomberg News reported.
Rob Flaherty, Biden's digital director, said in a tweet that the team had "pushed back" but "they said it was clear".
Conservatives are attacked. Contact Twitter at (415) 222-9670 and request that Big Tech be held accountable to reflect the first change, while providing transparency, clarity on "hate speech" and equality for conservatives. If you've been censored, contact us using the Media Research Center contact form and help us hold Big Tech accountable.