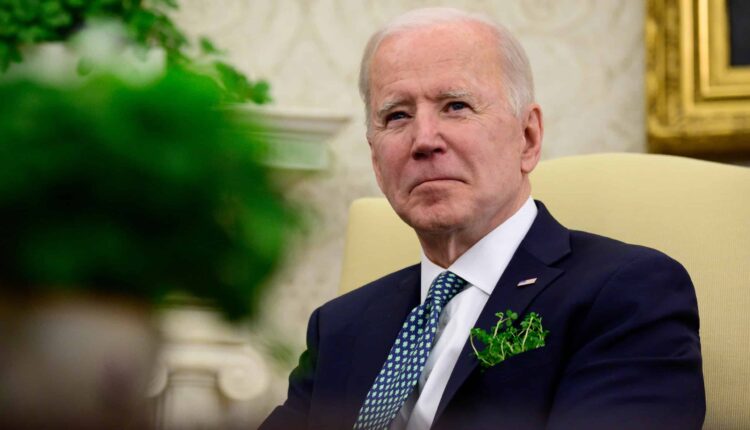 President Biden Urges Congress To Cross The George Floyd Justice In Policing Act By Could 25th To Commemorate The First Anniversary Of His Loss of life
#Roommates, in his recent Congressional address, President Joe Biden addressed a number of issues that affect Americans, such as the minimum wage, troops in Afghanistan, and more. One of the highlights was his firm stance on honoring George Floyd and enacting nationwide police reform. During his address, President Biden urged members of Congress to officially pass the George Floyd Justice In Policing Act on the first anniversary of his death.
@CNN reports that while the George Floyd Justice In Policing Act has already passed through the House, President Biden spent part of his address calling for the Senate to pass the laws and make them official. "My fellow Americans, we must come together to restore trust between law enforcement and the people they serve, eradicate systemic racism in our criminal justice system, and carry out police reform on behalf of George Floyd, who has already passed this house … that we need to work together to find consensus, but let's make it through to the first anniversary of George Floyd's death next month, "said Biden.
The written legislation of the George Floyd Act covers a range of police reform issues, including the "prohibition of chokeholds and no-knock warrants" and would require that "lethal force be used only as a last resort". However, the full passage of the George Floyd Act by Congress could prove to be an uphill battle. Even though the Democrats control the Senate and Vice President Kamala Harris acts as a tie breaker, most laws still require 60 votes to overcome a filibuster. If the Republicans don't provide enough support, the law won't get passed.
As we previously reported, Derek Chauvin was found guilty on all three counts for which he was charged with the murder of George Floyd on May 25, 2020 in Minneapolis, Minnesota. Following the verdict, Chauvin was immediately transferred to a Minnesota correctional facility.
He will remain there for the next seven weeks until he is sentenced.
Would you like updates directly in your text inbox? Visit us at 917-722-8057 or click here to register!