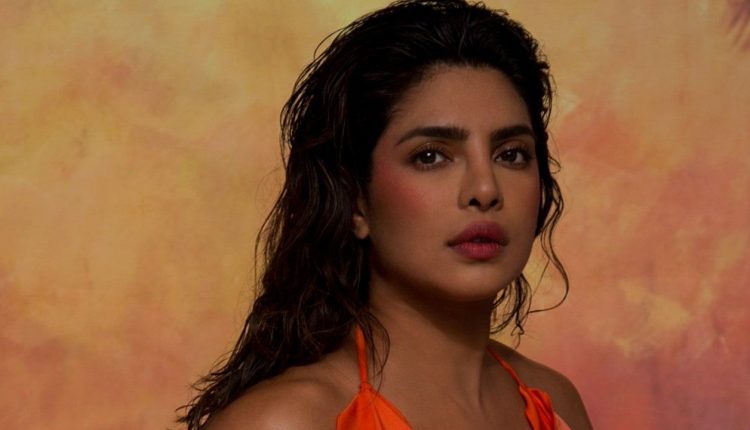 Priyanka Chopra Talks Assembly Up And Relationship With Nick Jonas' Brother Joe And His Spouse Sophie Turner!
The wives of the Jonas Brothers are very close to the point that they were called the J Sisters, and it turns out that Priyanka Chopra really loves to be part of this very exclusive group of women! Apart from that, the actress opened up her relationship with her sister-in-law in a new interview for Marie Claire. Sophie Turner but also with the rest of Nick Jonas'Family!
As you may know, not only do the couples get along, they are physically close to each other as their homes are only about three miles apart.
But Priyanka told the news agency that the short distance between them doesn't necessarily mean they spend that much time together.
"We will never meet [Joe, Sophie and family] as often as the world thinks, but whenever we end up together it's one huge a ** party. It is all of our parents, the girls and the boys. '
It's about quality over quantity! Although the couples don't meet that often, it's always a good time when they do.
Of course, things were a little different during the pandemic. The celebrities' free time allowed them to spend more time together than usual.
"Both of our schedules are individually so insane that there has never been a world in which we have ever had 6 months together. It only took a global pandemic for this to happen. '
Speaking of which, Nick also spoke about the silver lining they were able to find in the context of the COVID-19 pandemic in 2020.
'We both know that [last year] was really challenging [with COVID-19]but we could be together. It was a blessing and laid a good foundation for us, "he shared.
Another topic that Priyanka brought up was the gossip and rumors that surrounded her family on social media. The actress insisted that she never let such things affect her mental health and well-being.
advertising
RELATED: Camila Cabello Shares the Message By Following "Your Heart" and Social Media Believes It's Shawn Mendes!