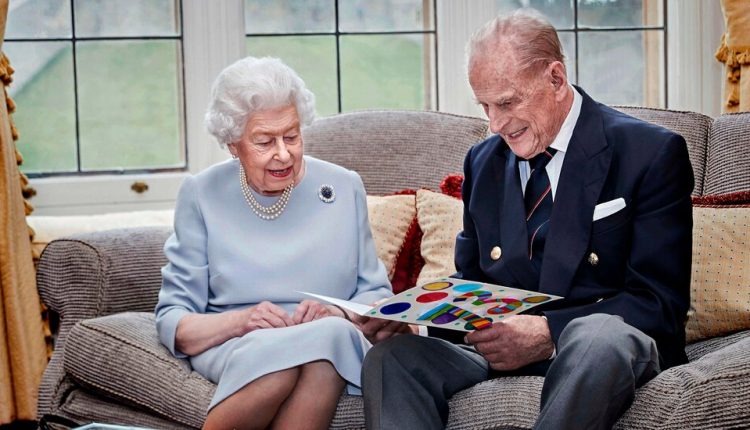 Queen Elizabeth, Prince Philip Obtain the Covid-19 Vaccine
Queen Elizabeth II and her husband, Prince Philip, received Covid-19 vaccines on Saturday, according to Buckingham Palace, a day after Britain approved a third vaccine and the country faced one of the deadliest weeks since the pandemic began.
The couple were vaccinated at Windsor Castle, the palace said in a statement, but it was not immediately clear which vaccine the Queen (94) and Prince Philip (99) were receiving.
The UK started the rollout of the vaccine last month with the approval of the Pfizer BioNTech vaccine. Since then, two more vaccines have been approved: the one developed by Oxford University and AstraZeneca last week, and Moderna on Friday.
A royal source said the queen had decided to make her vaccination public to prevent inaccuracies and speculation. The palace's statement stated that no further details would be given.
The Queen's vaccination comes amid a spate of cases traced back to a new variant of the virus as the UK entered a new national lockdown.
1,035 people died from the coronavirus in the UK on Saturday, a day after health officials reported 1,325 deaths, the highest daily death toll since the pandemic began. The UK was the hardest hit country in Europe, with nearly 80,000 deaths.
When England re-entered the lockdown, the numbers showed that one in 50 people had recently tested positive. On Friday, London Mayor Sadiq Khan said one in 30 people in London had tested positive.
The Queen and Prince Philip have joined over 1.3 million people who have been vaccinated in the UK, with priority given to residents of nursing homes and people over 80. Prime Minister Boris Johnson has announced that he wants nearly 15 million people in the nation's most vulnerable people to be vaccinated by mid-February.
"Our hospitals have been under more pressure than ever since the pandemic began, and infection rates continue to rise at an alarming rate," Johnson said on Twitter on Saturday.
"The introduction of the vaccine has given us new hope, but it is crucial that we stay home now, protect the NHS and save lives," he added, referring to the National Health Service.
The Queen spoke about the impact of the pandemic in her annual Christmas speech.
"This time of year will be one of sadness," she said. "Some mourn those who are dear to them, others miss friends and family members who are aloof for security reasons."
Prince Charles, the queen's older son and heir to the throne, tested positive for the virus last year, as did Prince William, her grandson.