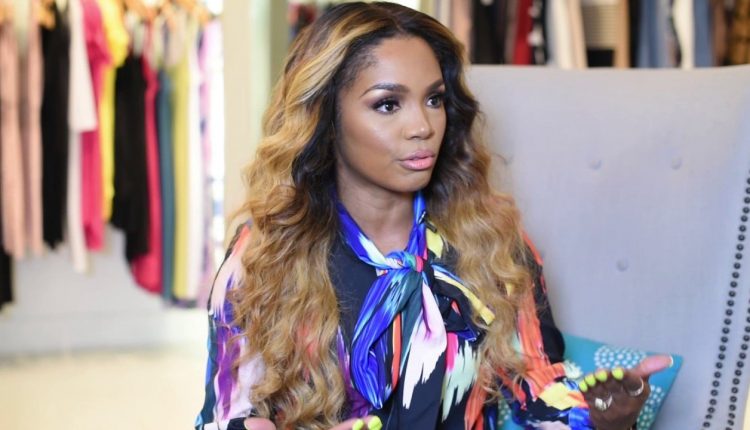 Rasheeda Frost Explains The Secret Of Change To Followers
Rasheeda Frost decided to explain the secret of change to her fans. Check out the message she shared on her social media account.
"The secret of change is not to focus all your energy on fighting the old, but on building the new! Do you have less than 750 credits or do you want to make more money in 2021 than in 2020? @joe_gathings_official_page helps people
Have negative items removed from their credit report or be your own boss. He's also getting people into new cars and homes like CRAZY NationWide! Negative items like late payments, tax liens, evictions, bankruptcy, medical bills, repossessions, fee relief, student loans, child support, etc. that affect your creditworthiness? He can help! Restore your balance TODAY !!! 'Rasheeda has given her post a title.
Someone said, "You need more than just credit to build wealth. 1. Need to Understand Income Shifting 2. Credit 3. Debt Reduction 4. Wealth Creation Through PRA Accounts and Land Banking. Large loans that are not used properly add to the debt and headache. www.everybody-eats.biz. Building prosperity for every household. '
One commenter posted the message: "Does anyone know if it went to court or if K Michelle's situation was closed for domestic violence?"
Another follower wrote: "Does Kirk know about it? They know that all you have to do is check the mailbox and it's back inside. Where are you going??'
Someone else said, "Eat more credit, please ❤️❤️let eats" and one commenter posted this message: "You are so inspiring! Girl, what steps have you taken in life because I want to be where you are?
Someone else posted this: 'Ok ok ok not just you for punishment after you left 2 go to the bedroom stand in the corner as sit on air 4 20 min it makes no sense at all cozy can't get you anywhere you can't even riiiiddddeee with me not the car. '
Rasheeda Frost celebrates the birthday of Kirk Frost. Check out the post she shared on her social media account to tag the event.
"It took some work, but I finally made it. Happy Birthday @ frost117 I love you so much best friend / husband / business partner. Hope you enjoy your 1970 Chevelle Protouring Twin Turbo! There are more videos and pictures to come, "said Rasheeda.
advertising
RELATED: Porsha Williams and Rasheeda Frost Rock The Age Filter Like No Other – Fans Laugh At Their Hearts – See Their Photos