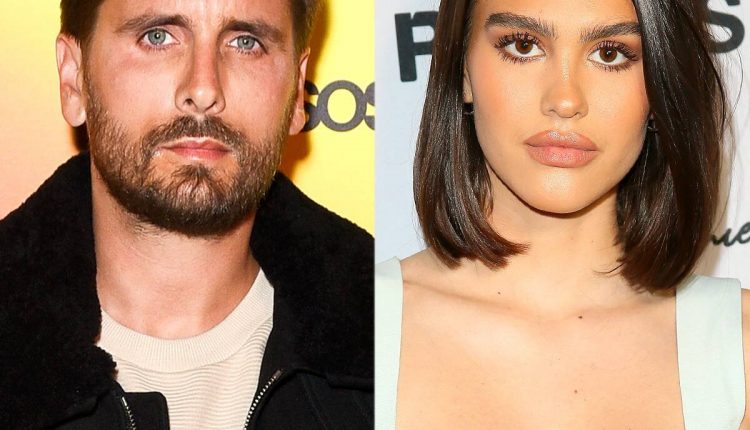 Scott Disick's Celeb Barber Shares How His GF Amelia Hamlin Feels About Her Man Getting Pink Hair!
As the fans know Scott Disick did a pretty daring hair alteration not that long ago! The self-proclaimed lord is now rocking pink hair and the hairdresser shared everything about it, including how his girlfriend, 19 year old model Amelia Hamlin responded to the radical change in appearance!
This comes after Scott first debuted pink hair on a trip with Amelia in Miami.
At the time, he was photographed by the paparazzi rocking the colorful hair trend.
Now, Luis Rivera, who is responsible for the pink hair on Scott's head, revealed that both Scott and his young girlfriend love the way it looks!
According to the famous barber who also styles hair for other big names like Maluma, Bad Bunny and Ludacris to name a few, Scott walked in with the intent of just freshening up his platinum blonde as he hadn't gone for the frosty look too long before.
However, when Scott sat in his chair, he was inspired to try pink instead!
The hairdresser told HollywoodLife, "I did Scott's hair because he sent me a DM asking for a haircut, so I had the opportunity to do his hair. It was my first time doing Scott's haircut and color. He asked about platinum blonde at first, but when he found out I had done Maluma pink hair he said he liked it and he wanted his hair that way. And we just did it. Pink is very trendy right now, so we decided to go for it. '
He went on to say that it took a few hours for the transformation to take place but it was definitely worth it as "Scott's reaction was really good, he loved it."
How his friend Amelia felt about it, he insisted she felt the same way!
'She was there and she loved it too. I felt very good. I want to thank Scott for treating me right and for being special. '
advertising
RELATED: Blake Lively Trolls Ryan Reynolds For Choosing Pie As His Birthday Cake And More In Funny Posts!