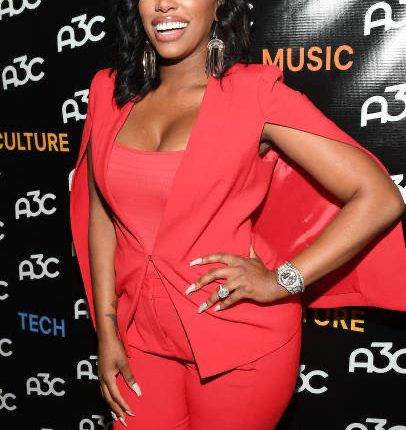 Season 13 'RHOA' Trailer: "What Occurs In The Dungeon Stays In The Dungeon" (Video)
The glimpse of Season 13 of Real Housewives of Atlanta is here, and between the protests of Black Lives Matter, Coronavirus and Cynthia Bailey's bachelorette party, the season gave us a little variety.
While these ladies missed Nene Leakes noticeably, they still had enough drama of their own.
In a clip, Drew told Sidora about their marriage. She revealed to the ladies that her husband was missing for three days. Later in the trailer, Drew confronts her husband and still asks where he is.
Cynthia also lets it know that by all means she will have a wedding after facing some issues with her wedding plans due to the pandemic.
"If I can't have it, Mike, we can drop by and get married now," she says.
The trailer also shows the night in question – Cynthia's bachelorette party. Although there have been numerous rumors, no one outside of that night really knows what happened.
"What happens in the dungeon stays in the dungeon" Kandi Burruss expressed.
You can also hear an unnamed woman say, "Turn off the cameras and we can actually have fun."
Later the trailer switches to dinner and Kenya moors stated that she heard sex noises.
"I hear sex noises from a bedroom," said Kenya.
No one specifically says who it was, but Tanya approaches Porsha and says that someone "is making derogatory comments about you and me that includes a stripper".
"Wow, I'm over it," Williams replies.
Season 13 will air on December 6th on Bravo @ 8 / 7C.
Are you here for the trailer, Roomies?