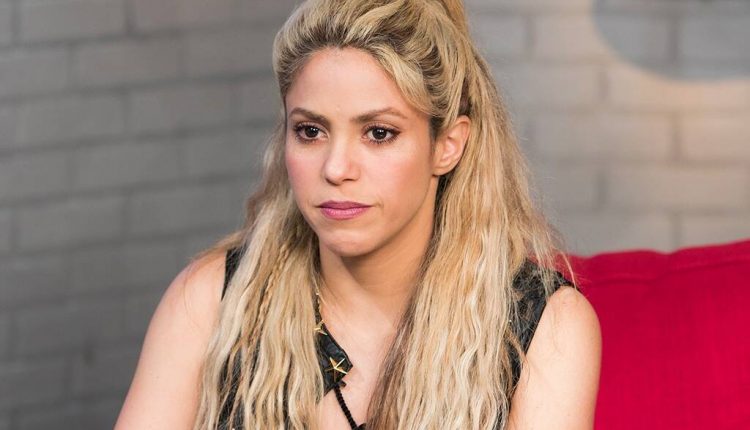 Shakira Defended By Followers After Sexist Banners Goal Her Earlier than Soccer Match!
After a seemingly sexist banner targeting Shakira was seen ahead of a soccer game, the hashtag #RespectShakira started trending. That being said, it looks like the fans were quick to campaign for the star!
One of the banners reads "Shakira a La Jonquera" according to the images released online.
RELATED: Shakira Could Land In Jail After Years Of Tax Evasion – Read The Details!
According to a 2012 article in the New York Times, La Jonquera is on the Franco-Spanish border and has one of the largest brothels in Europe. Of course, the fans didn't appreciate the hint.
According to The Sun, the sign was reportedly held by a group of supporters from Paris Saint-Germain.
On March 10th, the team will play in the UEFA Championship League against Barcelona's team, for which their partner Gerard Piqué plays!
RELATED: Kendall Jenner Says Kylie mimicked Shakira all over the house
Even so, the man is not expected to take part in the upcoming Wednesday game as he has a knee injury.
This isn't even the first time Shakira has been targeted by sports fans for her longstanding dedication to the soccer player.
It also happened in 2012 when a naked explosive dummy with 'Shakira' on its back was carried around after Real Madrid won the Spanish championship.
Similar banners as this year were also seen at a game in 2016.
As mentioned earlier, fans weren't happy and stood up for them on social media.
advertising
Check out some of their reactions: "It's 2021 and they still get away with disgusting sexist comments on banners, sexist chants aimed at them, etc. It's a regular occurrence that has been going on for years." / 'She doesn't deserve it like no woman. We shouldn't watch her being humiliated. #RespectShakira. '/' Time and again we see cases where hardworking women are insulted or embarrassed, be it in the music industry or, in this case, in the world of football. It is time we raised our voices and denounced such misogyny. #RespectShakira #WomensHistoryMonth. '