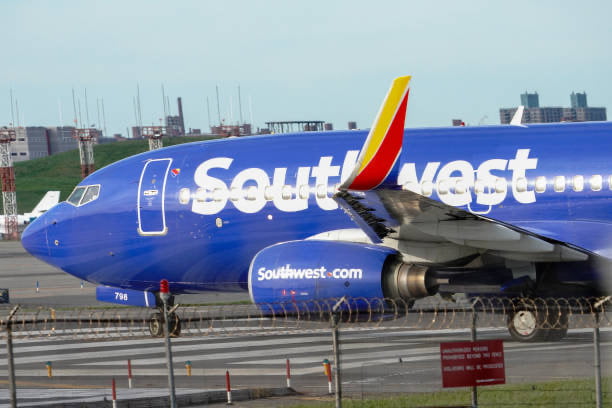 Southwest Airways Will No Longer Block Center Seats Beginning December
If it's not about the money !! Starting December 1, Southwest Airlines will occupy all seats and no longer leave the center seat open.
On Thursday, the company stated, "Today, based on science-based evidence from trusted medical and aviation organizations, we will resume sales of all available travel seats from December 1, 2020," said Gary Kelly, CEO and chairman of the board in an earnings press release . If you have a problem with that, passengers can choose a less crowded flight. It did after the airline announced it lost $ 1.2 billion in the third quarter.
Earlier this year, Southwest Airlines discontinued its revised restructuring policy. On August 1, the airline changed its plumbing policy to focus only on bathrooms and tray tables, and not include seat belts and armrests. These areas are now thoroughly cleaned for six to seven hours at night.
It does this when the company tries to prioritize high touch areas and minimize turnaround time.
"These are the most important areas to clean between flights as they can be contaminated from customer consumption and consumption of food and drink," said a memo told USA Today.
The company also told Fox News that it has a "layered cleaning approach" that includes using a broad spectrum disinfectant to clean toilets and tray tables at each seat between each flight.
As we reported earlier, American Airlines stopped social distancing last summer.
Ross Feinstein, a spokesman for American Airlines, addressed the new flight measures as follows:
"That was before we had massive cleansing initiatives, face mask requirements, and an expansion of customer waivers. Because of this, we ultimately feel it is safe and prudent to lift these restrictions on July 1st. "
American Airlines chief executive Doug Parker also stated that long-term social distancing on airplanes isn't exactly logical:
"As an airline, we cannot offer social distancing very well. No airline can. You can say you won't sell the center seat, but you are not three feet from the person at the window or on the aisle, much less three feet from the person in front of or behind you. "
Passengers are not booked in the middle seats over Thanksgiving.