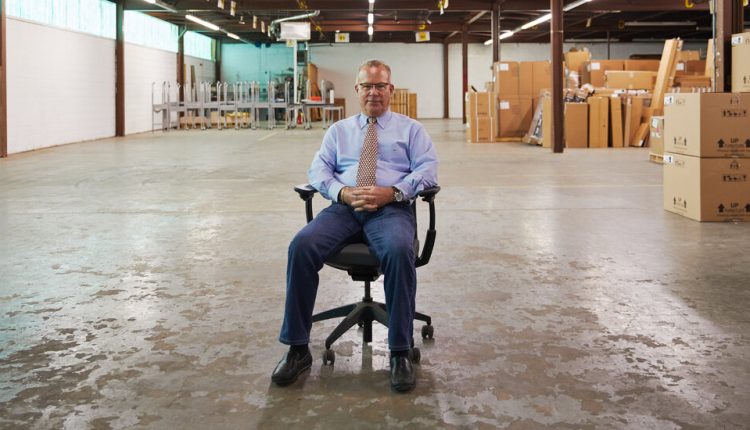 States Attempt to Rescue Small Companies as U.S. Assist Is Snarled
Kirk Meurer was well on the way to spending one of his prime years in his business installing office furniture in the Cleveland area. But when companies started sending their workers home last spring, his business dried up practically overnight.
"Although we didn't have to close like the restaurants and bars and the travel industry, it didn't matter," he said. "The business wasn't there."
After some delay, Mr. Meurer received money through the federal paycheck protection program which he believed would be enough to support him until business recovered. But as the pandemic dragged on and offices postponed their reopening dates to summer, then fall, and then next year, it became clear that the company would need more help to survive.
"It's amazing how quickly you can burn money when nothing comes in and all the effort is waiting," said Meurer.
In the past few weeks, his company, Modular Systems Technicians, received a $ 10,000 grant from a new government fund to help small businesses. He also received money through a program that reimbursed $ 8 billion from the state workers' compensation fund.
"It helped," said Mr. Meurer. "It is nowhere near enough, but they did what they could."
The money for the Ohio Scholarship Program and some other recent state grants actually came from the federal government. Under the CARES Act of $ 2.2 trillion last spring, Congress created a $ 150 billion fund to allow states to respond to the virus. They had a lot of leeway in using the money – as long as they did so before the end of the year.
However, since the pandemic has broken out again, it has become clear that the economic crisis will last well into next year. By then, the federal money will be gone and the national budgets will not be able to make up for the slack. So the states are trying to use the remainder of the CARES Act money to prop up their economies and build a buffer for the winter.