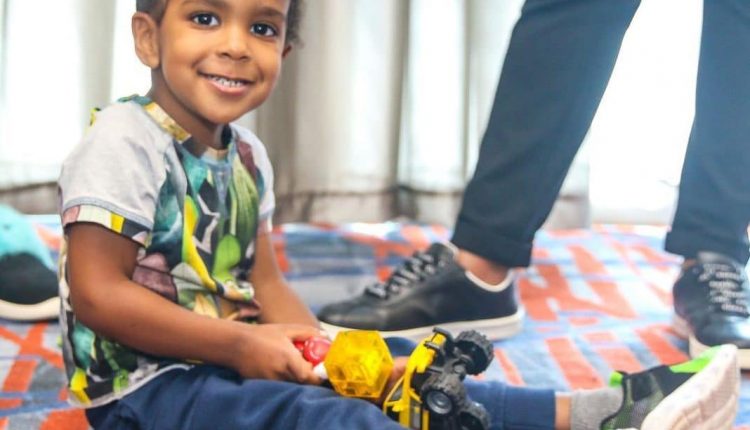 Todd Tucker Proudly Shared A Video That includes His Son, Ace Wells Tucker: 'A Star Is Born'
Todd Tucker shared a video with his son Ace Wells Tucker telling his fans and followers that his son is a star! Just in case you don't know, Ace is featured in his very first film.
Check out the clip Todd shared on his social media account below.
'A star Is Born! I'm so proud of you @acetucker is chasing your dreams! Put in the work and it will happen! #godsplan 'Todd gave his post a title.
Someone said, "I love Lil Ace, he's a daddy's boy, Todd has and always gives for his children. A pure example of what fathers should be. 🙏🏽 '
One commenter said, "I'm proud of you too, Ace, and Dad, have you been working with him since he was a baby? Daddy Day Care I am also proud that you are watching how you do this boy Crow and where he is going now as a father, you put a lot of work into being a blessed father, you are god, bless you too, dad. «
One follower wrote, "I'm sure you hear this all the time, but WOW! Ace is a mini todd and Blaze is a mini Kandi … love your family! Stay blessed ❤️ '
Someone else said, "Congratulations. You are so beautiful and smart. Remember, education is important. To reach for the stars. No goal is too high. ❤️❤️❤ '
One commenter wrote: 'He's a great little boy! So respectful ❤ And he can be a child! 'and one follower said,' YAAAAAS Acey Pooh !!! 🤩 My favorite child celebrity! "I can't wait to see it. Luv the commercial. '
One fan wrote: "Young", super respectful, he goes to places too. "
In other breaking news, Todd Tucker shared a clip with his and Kandi Burruss'Little one, Blaze Tucker on his social media account.
He tells fans and followers that Blaze sings a popular song and lets them guess what that is.
Check out the video.
advertising
Kandi Burruss' husband Todd Tucker congratulates Cynthia Bailey and Mike Hill and shows off his wedding look »

Post Views:
0