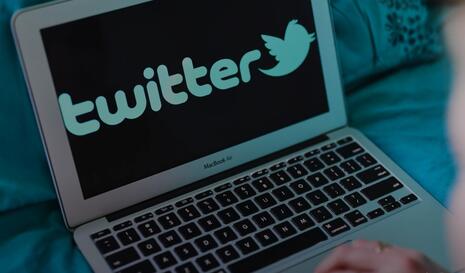 Twitter Flags Correct Election Statements as 'Misinformation'
Twitter's attempts to "protect the public speaking" have gone too far.
Ahead of this year's elections, Twitter took several steps to "root out voting misinformation to stifle participation in the November elections," according to an Associated Press article earlier this year.
Twitter announced on September 10th that it would take steps to improve control of misinformation during votes the following week. A new tool was introduced back in January this year that, according to the AP, makes it easier for users to report perceived incidents of voting misinformation.
Twitter launched this tool in India in April 2019, in the middle of the May 19th general election. At this point, two Cornell professors had raised concerns about the tool. Drew Margolin, an associate professor at Cornell College of Agriculture and Life Sciences, noted concerns about how the tool could be misused by those who intentionally attempt to create disinformation. He explained,
"In particular, we should now expect legitimate voting information to be" flagged "by those who would benefit from confusion about when, where, or how to vote."
Shawn Mankad, assistant professor at Cornell SC Johnson College of Business, had another concern:
"Twitter's new tool is sure to be machine learning based, so it requires careful tuning in order for the tool to balance the way content is tagged. If the algorithm is too strict, legitimate content may be mistakenly labeled misinformation. The other way around, Twitter could be wrong by not catching all of the misleading content and leaving some of that misinformation untouched. "
Those concerns seem to be justified given some incidents reported by multiple Twitter users.
For example, one user reported that he was forced to delete a tweet correcting a friend who mistakenly believed that election day was November 4th that year. She stated that if he or she showed up on that date, the friend would be a day late if the poll actually takes place on November 3rd. Twitter blocked her account for her exact tweet and ordered her to delete it in order to regain access to her account based on the shared screenshots. Twitter alleged that it took action in violation of its "rules on posting misleading information about polls," according to the screenshot shared by the user.
In another case, a user reported that Twitter imposed the same penalty on a month-long tweet about the purpose of the US census that had absolutely nothing to do with the 2020 election. This is not an isolated incident as yet another user reported that a tweet about bicycle pedals also received the same treatment. In both cases, Twitter used the same "misleading information about polls" claim when censoring the tweets.
In one final example of Twitter's widespread use of the claim "misleading information about voting", a user commented on current Pennsylvanian election laws. He tweeted on September 23: "It's Wednesday November 4th. The ballot papers are still being counted, but this is currently Pennsylvania. How do we feel "When the user reported that this tweet was being censored, they stated that their tweet was" a PREDICTION "based on current Pennsylvania law.
When asked for comment on these four specific incidents, a Twitter spokesperson told the Media Research Center, "A referenced account violates Twitter polling misinformation policies, resulting in account actions."
Contact Twitter at (415) 222-9670 and request that Big Tech be held accountable to reflect the first change, while providing transparency, clarity on "hate speech" and equality for conservatives. If you've been censored, contact us using the Media Research Center contact form and help us hold Big Tech accountable.